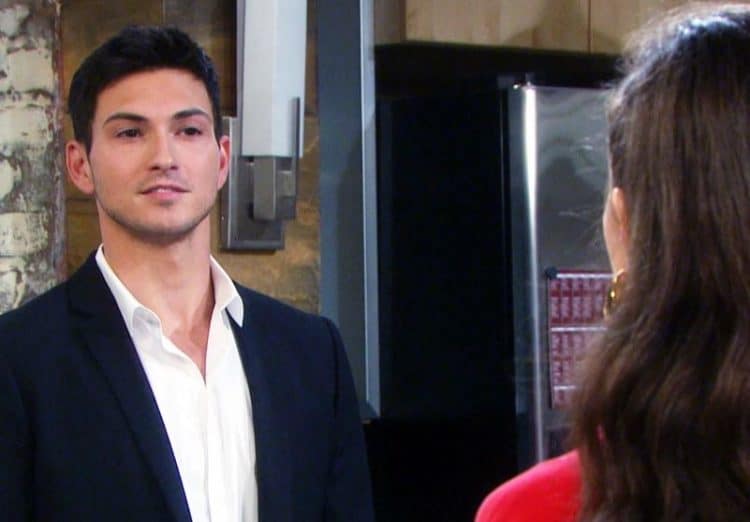 Days of Our Lives fans are excited for a new week. Last week clearly did not go as anyone had planned, and that's just how it happens from time to time. it's easy to get things confused and to see things unfold, but we are looking back with a quick overview to keep you up to date. For one, we all got to see that Leo fell hard for Xander the first time they met. There was a definite spark there on Leo's side, and it might just be enough to get him to regret the decision that he made to be with Sonny. Of course, it is something that's paying off for him in the long run, but will it last forever? We don't know, but we do know that there is so much going on we don't really understand when it pertains to Leo. But, this should be something that continues to be interesting.
Furthermore, we all got to see Julie take a moment to help Chad make sure he could get Abigail to fall for him again. All that happened between them was a direct result of what Gabi did to them, and she feels that they can get past that knowing that nothing they did caused either of them to feel the way that they felt. We are not always so sure, but we do think their new baby girl is helping the situation a bit. She's so cute and they are so happy to have her that they might just be able to move past what is happening in their lives. What Gabi did to them is awful, but there is nothing that they cannot get over if they put her in the background and work on moving forward with one Another. But, will that happen?
What's Happening on Days of Our Lives
https://twitter.com/nbcdays/status/1083458473352986625?ref_src=twsrc%5Etfw
We think that these two do deserve some love in their lives, but do we all think that they can get past the many things that have affected them in the past? We aren't so sure it won't come back to haunt them.
What's Next on Days of Our Lives
Relationships are heating up in Salem this winter. Watch #DAYS, weekdays on NBC. pic.twitter.com/ugatVG3VwF

— Days of our Lives (@nbcdays) January 11, 2019
Julie, since she's recovered from her fall, has been working very hard to ensure that she can help the people she loves live their best lives. She's made it possible for all of us to feel better about life in general, and she's made it better for everyone about everything. There is a lot going on right now, and she's working very hard on Chad and Abigail's marriage, specifically. She's put in a lot of effort and time and wise words and things like such to see if she can bring them back together. They have a little boy and a small daughter just born in recent weeks, and she wants to see them succeed. And we do, too. But the point is that this new week might just show us that things will work for them.
The week is going to begin on a happy note while these two are able to get their situation in order. They will have a warm moment with one another, which we think will change the game for them in some manner. While we aren't sure it will entirely change their lives, we are certain that it will make a big difference in the way that they share their love for one another in many ways. We are certain that these two have so much more to offer than we are seeing right now, and this warm moment for them will be the best thing for us to see to begin a new week.
Stay tuned for more Days of Our Lives and be sure to check out TVOvermind daily for the latest Days of Our Lives spoilers, news, and updates.
Tell us what's wrong with this post? How could we improve it? :)
Let us improve this post!