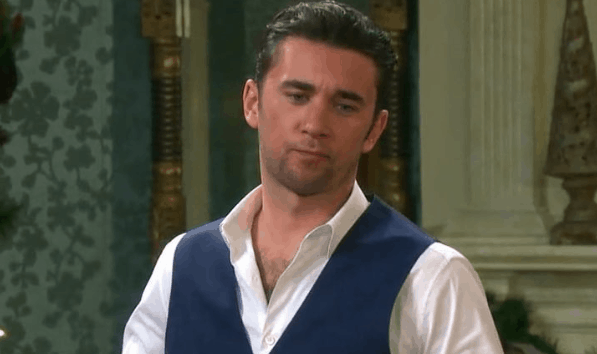 Days of Our Lives fans are always excited when their favorite characters are given a chance to show off their own skills and their own good deeds, and the Emmys is the perfect time for that to happen. With so much going on around Days right now, we thought we might continue our look into the men and women who were nominated for Emmys in 2019 whether they won or lost. One of the biggest changes that is happening around here these days is the fact that Chad DiMera, played by Billy Flynn, left the show and didn't come back. He took his family and left, and now he is coming back in the short term future. We are all excited, of course, but we also want to know so much more about him. He was nominated as one of the Outstanding Leading actors for his role as Chad, and we want to know more about him as a person.
He Loves Acting
As a child, he was sure he wanted to be an actor. He loved it so much he would make his grandmother dress up as different characters with him and they would act out scenes of their favorite movies, and he would pretend to be his favorites. He was also the gingerbread man in a school play when he was still in elementary school, and that was his first role in the acting business. He didn't do well, though, which was shocking to all who know him. He froze, and he could not do it. He could not make it happen, and that was a shocking situation for all who knew him.
Turns out, though, he is not someone who could handle speaking publicly, which is a huge problem. That's not something you can just get over, and that is not something they were able to get over quickly when he worked with his family to make things easier. It was something that made him think that he would never make it as a real actor.
He Worked Hard to Get This Role
It must be a really nice feeling to go from being one of 350 men in a second group of actors who wanted this job so badly to taking home an Emmy nomination. When he applied for the role of Chad back in the day, he was one of 350 men in a second group to show up and apply for the role. He was one of nearly 700 men to want to take on this role, and he felt that he could not even handle it. He felt like he was in the middle of a room of nothing but handsome men who wanted this role, and he was not sure he could do it or make it happen for himself. We'd beg to differ that this was a thing. When you are the one chosen out of that many, it seems like you must have some talent and you must have a little something that stands out more than the others.
He's Not A Big Spender
So, before he was an actor, he was a college graduate with a finance degree. In the first three years of working as Chad, he used all his financial knowledge and his income to pay off his student loans, to create a lovely nest egg, and to make his life a good one. He says he is not a flashy guy, and he doesn't spend a lot of money on things. In fact, he made it a point to say that he was still driving the same car he had when he came to LA five years prior when he was still three years into his role as DiMera. That would be an old Jeep Grand Cherokee, and he loved it. We don't know if he still has it, but we do have to point out that we love that he is not at all pretentious nor does he care about the things that are the most important in the lives of others. We like his priorities and where they lay in his life. It is an awesome way to live, if you ask us.