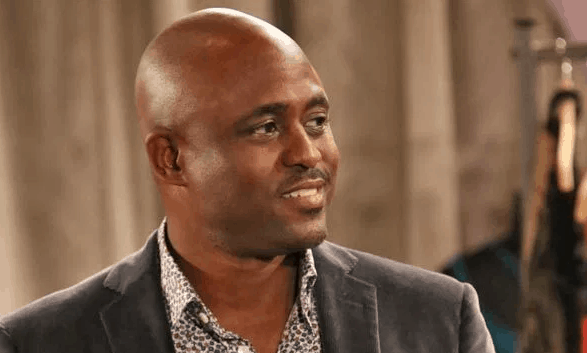 The Bold and the Beautiful fans know that their one and only hope for a win this year was either to win the best drama or to win one of the best actress awards at the Emmys. Other than the show itself and the two actresses nominated for Outstanding Lead Actress in a Drama, there are no other nominations in the major actor department or the supporting actor department. Or actress, we should clarify. It was literally Jacqueline MacInnes Wood and Heather Tom and the show in general holding down the fort around here, and only Jacqueline MacInnes Wood took home the win. But, there was a fun Best Guest Performer nomination when Wayne Brady showed up to play Reese, so we have to focus on him and what he brought to the table. He did not win, but he is someone we'd love to get to know more about with some fun fact trivia.
He Likes Fruity Drinks
When you think of Wayne Brady and what he might like to order when he goes into a bar, what do you picture? Do you fancy him a wine drinker? Do you see him with a glass of scotch or bourbon? We kind of picture him as a beer drinker, because that says laid back, chill, and cool. And we feel the is all of that. But, in actuality, you can see him with an umbrella drink that's all fruity and tropical, and that's what he is going to order. Actually, now that we take a moment to picture that, we can totally see it. Him, with his male friends, drinking a fruity cocktail with an umbrella as they throw back more masculine drinks and he literally does not care at all. Yes, we like it.
He Loves Tea
We feel that we are really getting to know him these days thanks to finding out what kind of beverages he loves the most. When faced with the obvious question of coffee or tea, he is a tea drinker. He prefers it to coffee, which is probably a good thing. Coffee is so good, but it is so bad for you when you drink it the way most of us drink it.
He Loves Dogs
Wayne Brady is nothing if not a dog lover. He is a fan of the puppies, of the big dogs, and of all the dogs in between. It's hard not to be, though, when they are so sweet. He has a dog who he calls Phatty, but his real name is James Franco. We kind of love that, a lot. It's a great name for a dog, and it's a great way to show your love of an actor. We wonder if they are friends in real life or if he just wants to be friends with James Franco. Either way, we love the dog's name more than life.
He Likes 2000s Pop
We don't know if it is his favorite music, but we know that he likes some of the music from the early 2000s better than others. For example, did you know that he loves Christina Aguilera's voice and Britney Spears' ability to still be relevant and cool? And did you know he prefers N'Sync to Backstreet Boys, but that he definitely feels that Backstreet Boys' Brian Littrell is one of the most talented singers he's ever come across? And, did you know that he is a Hannah Montana fan, which probably makes him a Miley Cyrus fan, which could even mean that he is a Billy Ray Cyrus fan, which might just make him a fan of the hot new rap/country song Billy Ray is a part of? Okay, we could have stretched all that a bit.
He Loves Bacon
In a world where people are more likely to choose Nutella (Something I just don't understand) or bacon, he is a man after our own hearts when he chooses bacon. It's the real deal. Nutella is, well, it doesn't make sense. It doesn't seem good. It doesn't even look good. It smells funny. We don't get it. But bacon; we get bacon. We love bacon.