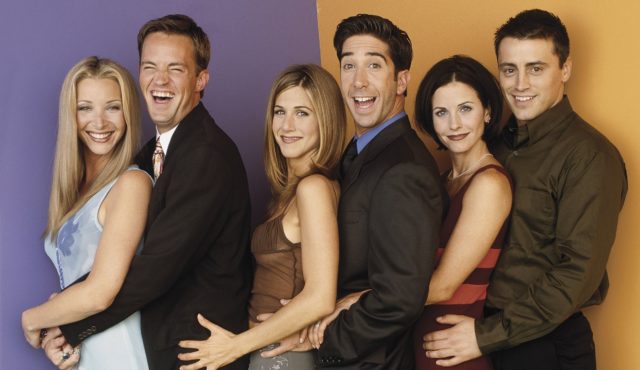 And now that Roseanne is back and the fact is out that she and Dan are pro-Trump the question has been posed as to how the rest of the sitcom folks would vote. Friends and Seinfeld characters are high on the prediction list of who would have voted for Trump, but while you might be able to guess some of them could possibly surprise you. The only thing that makes this kind of ridiculous is that they're fictional characters and the only way that they would vote one way or another would be if the actual actor was prone towards one side or the other. But here goes anyway…
So you can assume that Ross would not vote Trump because as a teacher he's too concerned with facts and science and that doesn't seem to be on Trump's agenda. Joey seems to be stuck voting for Trump because he's not that bright, voting third party because he's not that bright, and forgetting to vote since, well, he's not that bright. Rachel would be a Trump voter because she fits the demographic perfectly according to some people, but Phoebe and Monica would no doubt be voting for Hillary according to some people since they're anti-Trump. But then there's the thought that Chandler and Monica would both vote 3rd party. So basically a lot of people seem to think that the Friends cast would be split on who they would vote for based on who they are and what they believe in. Some people even seem to think that Ross would vote for Trump but wouldn't ever admit it.
The consensus at this time is that the entire Seinfeld cast would vote for Trump but it would be for their own selfish reasons and they'd possibly never admit it otherwise. Jerry would seemingly want to date a Republican, while George would want to please his boss George Steinbrenner. Elaine would do it just to spite the protesters marching around on the streets, while poor Kramer would do it by mistake when his Google glasses went on the fritz. Somehow that sounds way too accurate to be comfortable but it seems like it might happen that way according to how the show has been run in the past. The needs of each character to do what they feel is right for them would no doubt tip their hand and they would go with the popular choice just to avoid being ostracized by those around them. The idea of going along to get along is not always the norm but it is the path of least resistance which seems to be how the Seinfeld cast gets anywhere at times.
The best idea yet for both casts, but the least realistic, is that none of them voted because they were too busy and thus they would either lie about voting or they would give their own reasons why they didn't get to the polls. Now that could be an interesting episode for either show.