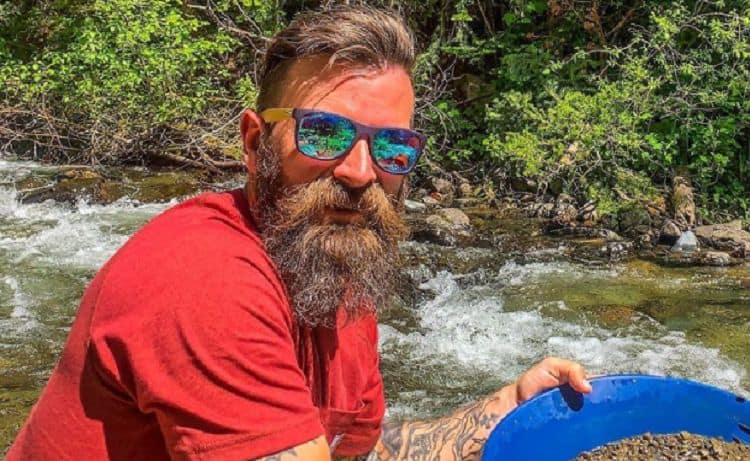 To some people, the idea of searching for gold sounds like something that only happens in movies, but for Fred Lewis and the rest of the cast of Gold Rush:Parker's Trail, it's a very real thing. Like the original series, the Parker's Trail spin-off follows a group of hopefuls as they hope to uncover a gold fortune. While the quest for buried treasure is one of the most exciting elements of the show, viewers have also fallen in love with the cast members' personalities. Fred Lewis has become a fan favorite during his time on the show. His work ethic and ability to stay positive have definitely been major assets for him. Keep reading to learn 10 things you didn't know about Fred Lewis.
1. He Studied Web Design
Fred's journey to becoming a reality TV star has had more twists and turns than most people could ever imagine. Long before being on TV seemed like a possibility for him, he earned a bachelor's degree in web design. It's unclear whether or not he's ever had a career in web design.
2. He Was A High School Teacher
I wasn't exaggerating when I said that Fred's path hasn't been withouts its twists and turns. During an interview with Military.com he said, " I was a high school biology teacher, middle school history teacher, high school rec wrestling coach, volleyball coach, bouncing around trying to find something."
3. He Loves To Stay Active
Keeping his body in tip-top shape has always been one of Fred's top priorities and he loves to stay active. Fred spends a lot of time at the gym lifting weights. In addition to traditional workouts he also likes to do CrossFit. Fred enjoys sharing his fitness journey with his followers on social media.
4. He's A Military Veteran
Fred is a proud military veteran who spent 14 years as a Special Forces Medic and member of the Green Berets. He told Military.com, "I'm like a lot of veterans, I'm still in my transition, even though I got out in 2009." His medical training has certainly come in handy during his time on Gold Rush:Parker's Trail.
5. He Loves Animals
Since Fred loves spending time outdoors, it's only right that he also love animals. While some people are diehard members of either team dog or team cat, Fred is a dedicated member of both. He is a pet parent to both a dogs and cats and they all make frequent appearances on his social media.
6. He Has An Account On Cameo
Fred has built a pretty big fan base over the years and people who love watching him on the show will be excited to know that he has an account on Cameo. Through the platform, he makes and sells personalized videos shoutouts for any occasion. Videos from Fred cost $25 dollars and there is also an option to pay $4.99 to chat with him.
7. He Was A Fan Of Gold Rush Before Joining The Cast
Being a part of the Gold Rush family has been a great experience for Fred in more ways than one. Not only has it changed his life, but it's allowed him to be a part of something that he's always loved. He was a huge a fan of the show and watched faithfully prior to becoming part of the cast.
8. Being On The Show Has Been A Very Positive Experience For Him
Everybody needs something to look forward to, and for Fred, Gold Rush: Parker's Trail has become that thing. While everyone who does reality has different feelings about the experience, Fred is grateful for the opportunity he's gotten. Being on the show has brought a new layer of meaning to his life and it has brought him lots of happiness.
9. He's Very Active On Social Media
Being on a TV show almost always results in gaining a large social media following. Fred understands the importance of being active on social media and he has put a lot of time and effort into building his platform. He is active on both Instagram and Facebook and often takes the time to interact with his fans.
10. He Competed On American Ninja Warrior
Gold Rush isn't the only TV show Fred has wanted to be a part of. An article from the Tri-City Herald revealed that Fred competed on the American Ninja Warrior and auditioned for a second opportunity in 2018. In the article, he referred to American Ninja Warrior as "the hardest thing I have ever done in my life." For some reason, however, the show is not listed on his IMDB page.