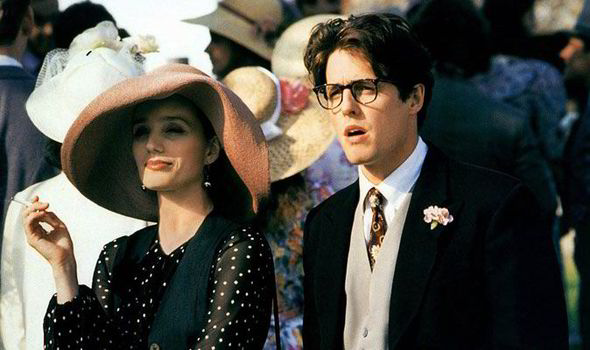 Another movie classic is getting a television reboot treatment. Hulu is developing an hour-long anthology series based on the 1994 romantic comedy film Four Weddings and a Funeral. Mindy Kaling and Matt Warburton, who worked together on The Mindy Project, will write and executive produce the series.
The anthology series adaptation of Four Weddings and a Funeral will follow a group of friends as their lives intersect through these five events, with each season following a different story arc. They are exploring an idea to have different characters in a different location each season, with the lead possibly remaining the same.
Richard Curtis (who wrote the film) will also executive produce the series along with Jonathan Price, Tim Bevan, Eric Fellner, and Howard Klein. MGM Television is producing along with Universal Television. Kaling and Warburton are currently working on the scripts. Hulu is expected to give a straight-to-series order by early next year.
According to a report by Deadline, the idea for the series started with Prince. He tracked the rights down to MGM Television, where he worked with for a miniseries project for AMC. Since Kaling was known for being a romantic comedy afficionado which was featured on her show The Mindy Project and her contemporary relationship storytelling, she was approached and came on board as a writer then she brought Warburton as her partner.
Hulu's breakout series, The Handmaid's Tale, is co-produced by MGM Television so this is not the first time that they will work together on a project. Kaling's series, The Mindy Project (currently on its final season), is also on Hulu and this project will extend their strong relationship.
The original Four Weddings and a Funeral movie, starring Hugh Grant and Andie McDowell, was a critical and commercial hit. It established Grant as a romantic comedy leading man. The movie earned Oscar nominations for Best Picture and Best Original Screenplay.