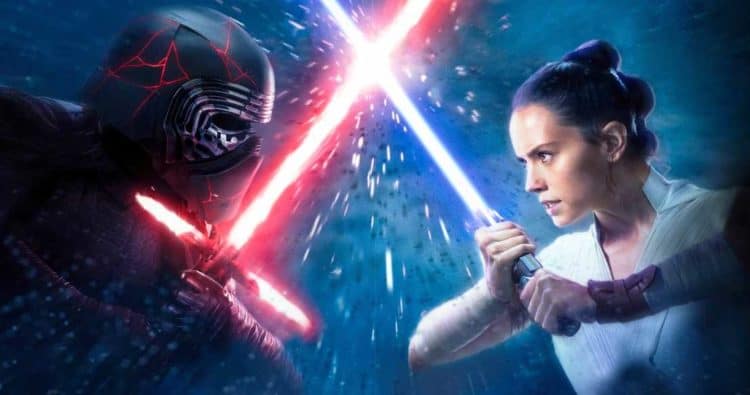 Star Wars: The Rise of Skywalker left a bad taste in the mouths of fans and critics alike. A few weeks after its release, a new script was leaked at its fullest on Reddit. This script marks a major divergence from The Rise of Skywalker, even in its title, which was apparently supposed to be Duel of the Fates. This script was from Colin Trevorrow back when he was attached to direct the film, but dropped out due to creative differences. That's old news, but this leaked script has got everyone talking.
The legitimacy of this leaked script is in question, considering Reddit isn't the most reliable source. However, it has been corroborated by The A.V. Club, which is a lot more trustful. Either way, the details of Trevorrow's leaked script is super intriguing, given its notable differences from The Rise of Skywalker. These include character arcs, development, and the absence of a certain character. Let's just put the script's legitimacy aside for one minute and go over its details. Is it good? Actually, yes, it is, and it's time to discuss the four ways it's better than The Rise of Skywalker. If you weren't a fan of that movie, you may want to pay attention.
4. Finn Leads An Army Of Stormtroopers
Finn was a unique character because he was the first Stormtrooper to turn good. Heck, he was the first Stormtrooper to take his mask off. After being disillusioned with The First Order, Finn decided to switch sides and fight alongside The Resistance. His arc was going smoothly, but The Rise of Skywalker didn't exactly bring it to full circle. He spent most of the time yelling Rey's name and hinted that he had some romantic feelings for her. Finn was last seen celebrating the victory over Palpatine, but nothing else really carried on after that. Where did go after the war? As a matter of fact, did he really do anything useful throughout the movie? In Colin Trevorrow's script, he was given much more to do.
In The Last Jedi, he found a possible romantic interest with the Rose character. She was significantly sidelined in The Rise of Skywalker, but Trevorrow's reveals an exciting plot point for both of them. Finn and Rose are instructed to locate a beacon on Coruscant so they can rally the free planets against The First Order. When they attempt to steal a ship, Finn shoots a Stormtrooper, but he sees his face. This causes him to have second thoughts, remembering how he wasn't given the choice to become a Stormtrooper. By the end of the script, Finn forms his own army of former Stormtroopers to fight The First Order.
This would have been an exciting arc for Finn, because his development would have been fully completed. He started out on the wrong side, but then turns good, and even wishes to turn his former comrades good as well. In the movie we got, however, his character arc just felt incomplete. One Stormtrooper turning good was interesting enough, so why not have a whole army of Stormtroopers turn good? Throwing that plot point away took away Finn's development as a leader and a fighter and it's a shame we didn't get to see it.
3. Rey Trains A New Generation Of Jedi
Luke Skywalker was on a great path after he defeated Darth Vader and Darth Sidious. He decided to follow in Master Yoda's footsteps and became a Jedi Master, aspiring to train a new generation of Jedi. This failed, however, and Kylo Ren ended up going rogue with a handful of his padawans. Luke failed to resurrect the Jedi, with Rey being the only exception. Rey's story ended with her burying Luke's lightsaber and creating a yellow one. This seemed rather pointless, as well as her decision to apparently become a farmer.
Trevorrow's script shows a much more satisfying ending, suggesting that Rey picks up where Luke left off. After Finn and Rose rescue a group of force-sensitive children, Rey decides to train them to become the next generation of Jedi. Rey was oddly overpowered with the force, but it was implied that all of the Jedi were with her. This is how she defeated Palpatine in the end and explains why she is so powerful. If that was the case, she would have been perfect to become the new Yoda and train a new generation of Jedi. Her ultimate devotion to Luke would have been to succeed where he failed in resurrecting the Jedi again. This would have given her a whole new arc to work with and set up future films, but it was sadly opted out.
2. Kylo Ren Remains Evil
Kylo Ren made his villain debut with one heck of a bang. He took part in destroying multiple planets with his much-bigger Death Star and murdered his father in cold blood. The Last Jedi broke some cliches when he turned against Snoke, but instead of joining the Resistance, he became Supreme Leader. From the beginning, Kylo Ren aspired to be like Darth Vader, asking believing his spirit would help him embrace the darkness within him. His murder of Han Solo and betrayal of Snoke cemented his status as the big villain of the trilogy, but he eventually decided to turn good in the end.
Seeing Kylo Ren and Han Solo have their father/son moment was a touching moment. It was something that was building up for a while and the primary cause of Ren's decision to turn good. However, Ren served the trilogy much better as a villain. The first two movies were playing on the failed redemption arc and it was working well for him. Despite Han and Luke's attempts to bring him back to the light, Ren only cared about continuing the legacy of Darth Vader. In Trevorrow's script, he remains evil and is revealed to be the killer of Rey's parents, who were actually Leia's servants. Rey is enraged by this and tries to fight him, but he is too strong. The force ghosts of Yoda, Luke, and Obi-Wan appear to help her and she is able to defeat Ren once and for all.
Many of the villains of Star Wars are built on tragedy and Kylo Ren is made from exactly that. His redemption didn't feel entirely earned, because he served as a stronger villain. The failed redemption arc itself is a tragedy and that's what should've stuck with him. On top of that, it would've separated him from Darth Vader, who actually had redemption.
1. No Palpatine
Palpatine was a good villain when he was on screen. He successfully destroyed the Jedi and ruled the galaxy for many years. He was eventually killed by Darth Vader in Return of the Jedi and his reign ended. So why was he back in The Rise of Skywalker? There are explanations behind his resurrection that weren't brought up in the movie, including him possessing a corpse. No matter what the reasons were, having him return just felt out of place and it didn't serve the movie well.
Colin Trevorrow apparently kept him in the script, but he wasn't resurrected. He appears in hologram form, giving instructions to seek out his old master. This master isn't who he mentioned in Revenge of the Sith, but it served as an interesting plot point. Aside from having Kylo Ren as the main antagonist of the film, Palpatine's absence from it just makes more sense. His role in Trevorrow's script would've been helpful in Ren's quest for power and his fleet was not needed. On top of that, his absence would take away Rey's relation to him, strengthening on the idea that she came from nothing.
All of these aspects from Colin Trevorrow's script would have been exciting to see. Unfortunately, it is not what we got, but it already sounds better than The Rise of Skywalker. Colin Trevorrow himself has not commented on this leaked script, but if there's a chance for him to return to Star Wars, this script proves that he could do it some justice.