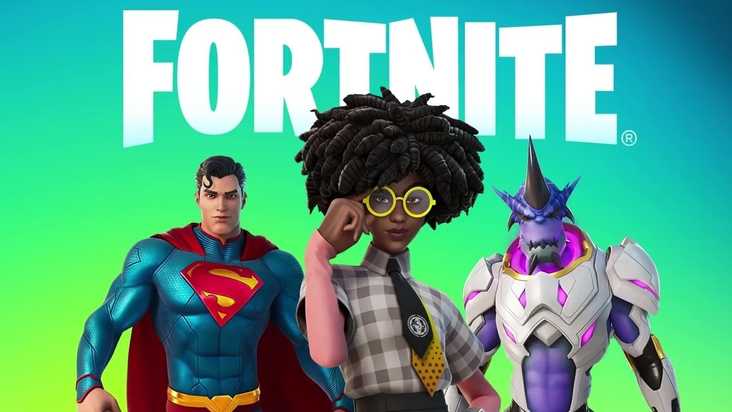 Fortnite has now gotten rid of the not-so favorable dinosaur season and has instead replaced said dinosaurs with…aliens! That's right, we have aliens in Fortnite now with Fortnite Chapter 2: Season 7. With this new season comes an entirely new Battle Pass with an entirely dumb leveling system. Epic Games has now changed the way that the Battle Pass works and it's completely unnecessary – you now have to earn Battle Stars (earned through leveling up) to then unlock each item in the Battle Pass. This means that you can choose what you want to unlock first, but I really don't understand why any of this was necessary. A straight-forward, linear Battle Pass worked just fine and it didn't seem like anyone had any complaints about it, however, I digress. This Battle Pass seems to be quite a bit better than the last one and even includes a Rick and Morty crossover! So, what do you need to know about the Fortnite Chapter 2: Season 7 Battle Pass? Oh, there's also pages rather than tiers in the Battle Pass now…
Tier the Pages
Get it? Tier the pages? Like tear the pages? I crack myself up. Anyway, Fortnite's new Battle Pass system no longer has tiers that you can level up and earn rewards from, but rather pages that you unlock rewards through. So, I'm not really sure how the free/premium Battle Pass rewards are going to work – maybe you have to buy the Battle Pass if you want any of these rewards now? Maybe you are just limited at how many rewards you can actually obtain? I have no idea, but considering there's a Rick and Morty skin now, I already bought the Battle Pass, so it doesn't look like I'll be able to find out anytime soon. I don't really care for this whole Page system, but I guess it doesn't matter in the long run how the Battle Pass is presented – you just have to scroll vertically now rather than horizontally.
Battle Stars
Apparently Battle Stars were a thing in Fortnite previously, but I have absolutely no recollection of when these were in the game, maybe that was a time that I didn't play – who knows? All I know is that the Battle Star system is not good. I don't think there was any reason to change the Battle Pass from what it was beforehand, where it automatically unlocked your rewards as you played, to a new system that lets makes you choose which rewards you want to unlock. I guess the goal here is that it lets you pick and choose which rewards you want to save up for, say for instance, you made it to level 86, but there were the V-Bucks you needed to purchase the next Battle Pass at level 87 – I suppose that this new system is there to prevent that? So, you could theoretically choose to unlock all of your V-Bucks to afford the next Battle Pass first, and then worry about the rest of your rewards. I could definitely see this being a good thing for players that don't care about Sprays or Emoticons, so you can spend your Battle Stars on rewards that you actually want. However, the case becomes the opposite with the bonus rewards section…
Bonus Rewards
The Bonus Rewards section of the Battle Pass includes 5 more pages of extra unlockables that you can obtain through the Fortnite Chapter 2: Season 7 Battle Pass, but in order to even unlock the ability to purchase these rewards with Battle Stars, you need to claim a certain amount of rewards. This means that even if this new Battle Pass system was designed for people to pick and choose which rewards they wanted, they would still need to spend the Battle Stars to unlock the rewards that they didn't want, just so they could unlock an additional style for the Rick Sanchez skin. Honestly, I still don't really get the whole thing, and I feel like it would have been a lot easier to just stick with the Battle Pass style we had before.
Overall, I think that the actual contents of the new Fortnite Battle Pass are really great. I love the weapon skins, I love Zyg, and of course, I love the Rick and Morty crossover, especially with the Hammerhead Morty harvesting tool and Rick's UFO Cruiser glider. Unfortunately, I just think that the new layout of the Battle Pass is unnecessary and it seems like it would be a whole lot easier to just go back to the original design. Maybe I'm just missing the point of it, though.