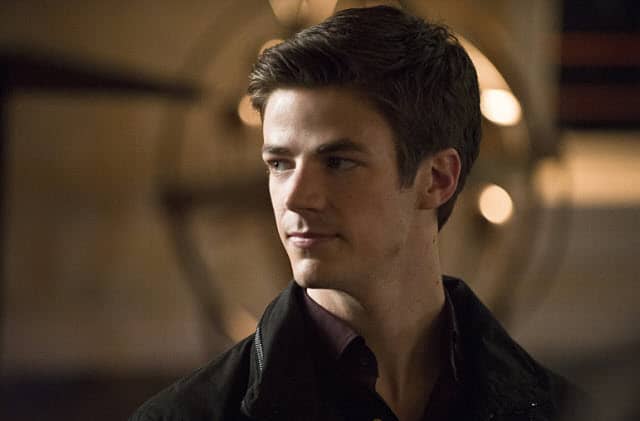 After a great series premiere, this week's episode of CW's new hit series The Flash had a fantastic follow up as Barry Allen went up against another metahuman.
The episode focuses on Danton Black (guest star Michael Smith), also known as the Firestorm villain Multiplex who was going to get revenge on Simon Staggs who had stolen research from him in cloning. Even though I did enjoy Weather Wizard last week, Black was one step more interesting as we got a better backstory of him as well some better motives.
It felt like watching a movie when you saw him multiple several times in the episode, especially in the final battle scene between him and Flash. He was also someone that I wanted to get more into and I thought because he is a Firestorm villain, that he wouldn't be killed off so quickly. But it's a comic book show and even though news reporters confirmed that Black was dead, you never know with these things.
"Fastest Man Alive" also focused on Team Flash (that's what I'm sticking with) as there was a lot of heat due to Barry passing out several times. Even though she was furious at most times, I couldn't stop laughing whenever Caitlin would freak out at Barry. Mostly because I don't get any of the science dialogue and when I don't understand something, I usually scratch my head or just laugh. Flash fans did get something very iconic though which was seeing Barry on a treadmill (perhaps a hint or two towards the cosmic treadmill) as they were trying to figure out why he was passing out so much.
I love that it was because he wasn't eating enough because if you have read the comics, you know that Barry eats a lot because of his metabolism. The thing that I love seeing in new teams like this one is the problems they face in the beginning. It's good that they aren't agreeing on exactly everything because if they did, it would seem too easy. It needs to be developed and built up to and we get glimpses of that in the end when Barry runs out to stop a bad guy again.
Even though we got a lot of great performances in "Fastest Man Alive", Jesse L. Martin completely stole the show at several times. This wasn't just a Multiplex episode, it was also an episode focusing on the relationship between Barry and Joe, both from flashbacks and in the present. As Joe kept getting upset with Barry for trying to go out and fight bad guys without thinking about his own safety, Barry stands up to him and tells him that he can't stop him.
The part that really hurt was when he said to Joe that he wasn't his kid and while it's in a way true, it still hurt because he did after all take him in when his real father got sent to prison. The flashbacks completely killed me as we see a young Barry getting upset with Joe for not letting him go to Iron Heights and see his father. Once he did get to see him, John Wesley Shipp completely broke my heart and I don't know how I will be able to handle these flashbacks because they are so emotionally charged.
We also see more of Barry's relationship with Iris who is such a fun character to follow with her trying to get into Barry's mind as she notices that something is not alright with him. I like that she is now focusing on The Flash when it comes to her journalism studies and what I really want to see next is her finally getting to meet him and see if she will recognize that it's actually Barry. I was hoping to get more Eddie this week, but we didn't get much other than him being with Iris and then working with Joe to protect Simon.
The final scene gives us another glimpse into who Harrison Wells is and what he is truly up to. He goes to see Staggs and reveals that he can actually walk and that he won't allow anyone to go after The Flash, before he stabs Staggs. So he has to be a bad guy, correct? Not necessarily, maybe he is doing this because he thinks this is really the only way to protect The Flash and the greatest villains are the ones that don't see themselves as villains. I love Tom Cavanagh in the role so much and I can't wait to see what his motives really are.
"Fastest Man Alive" was an outstanding follow up episode as we got another exciting adventure for Barry and the origin story is going in a very nice pace. Even though he is supposedly dead, Danton was a great villain of the week and the quality of the show in terms of special effects, were in pair with the pilot. It shouldn't be long now till we hear that the show will be picked up for a full season.
The Flash airs on Tuesday nights, 8/7c on The CW.
[Photo via The CW]