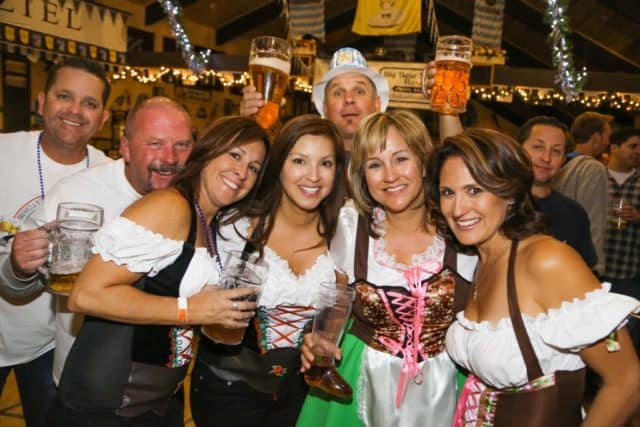 There are many wonderful events and festivals held around the world. Each of these celebrates something different and will attract different groups of people. Some are so spectacular or have such a rich history that it is well worth having a television program made about them. Here are five of the best world festivals that should have a documentary.
Oktoberfest
Oktoberfest is a famous event that is hosted in Bavaria, Germany from late September to early October. It is a combination of a beer festival, a folk festival, and a traveling funfair. Therefore, the event attracts a diverse crowd. It is a festival that has taken place since the Middle Ages, so it is an integral part of Bavarian Culture. The event is now replicated in many cities across the world, so if you cannot get to Bavaria, you may find an Oktoberfest closer to home. As one of the oldest and most diverse festivals in the world, it is worthy of a documentary.
Rio Carnival
As many as two million people per day visit the annual carnival in Rio de Janeiro in Brazil. The carnival was first held in 1723 and has taken place every year since just before Lent. It is a colorful and flamboyant event with music, dancing and adorned floats. The dances usually tell a story and the dancers are divided into samba schools. The samba is the most important dance at the carnival and this is a traditional Brazilian dance that is also influenced by African dance styles. A documentary about this long-standing carnival would make for spectacular viewing.
Coachella Valley Music and Arts Festival
Generally referred to simply as 'Coachella', this is one of the best-known music festivals in the world. The event covers two consecutive three-day weekends in April and is hosted at the Empire Polo Club in Indio, California. This venue lies in the Coachella Valley in the Colorado Desert. As the first Coachella Festival Took place in 1999, it is one of the newest festivals on this list. However, its origins begin in 1993 and it is this that makes the festival an interesting subject for a documentary. In 1993, Pearl Jam performed at this venue. They were doing so to make a stand against venues that were run by Ticketmaster. As a result of their performance, the venue was validated as the perfect place to hold large events, such as a music festival.
Glastonbury Festival
The Glastonbury Festival is a five-day performing arts event that is held near Pilton in Somerset, England. Revelers at the event can expect musical performances, dancing theater, cabaret, and circus. The origins of the event date back to 1914 and it is regarded as an important part of British culture. Between 1914 and 1926, Rupert Boughton established the Glastonbury Festivals which consisted of recitals, lecture, and concerts. It wasn't until the 1970s that Glastonbury Festival began as it is known today, using counterculture and free festival movements as the inspiration. Th events of this festival would make interesting watching in a documentary, especially as the festival attracts major musical artists.
Edinburgh Festival Fringe
The Edinburgh Fringe Festival is commonly known as 'The Fringe' and it is the largest arts festival in the world. It takes place throughout August in Scotland's capital city. The event was established in 1947, so it has a long history that a documentary could cover and it was intended as an alternative to another famous festival held in the city, the Edinburgh International Festival. To give an idea of the scale of this festival, the 2016 event took place over 25 days. During this time, 294 venues were used to showcase 50,266 performances.