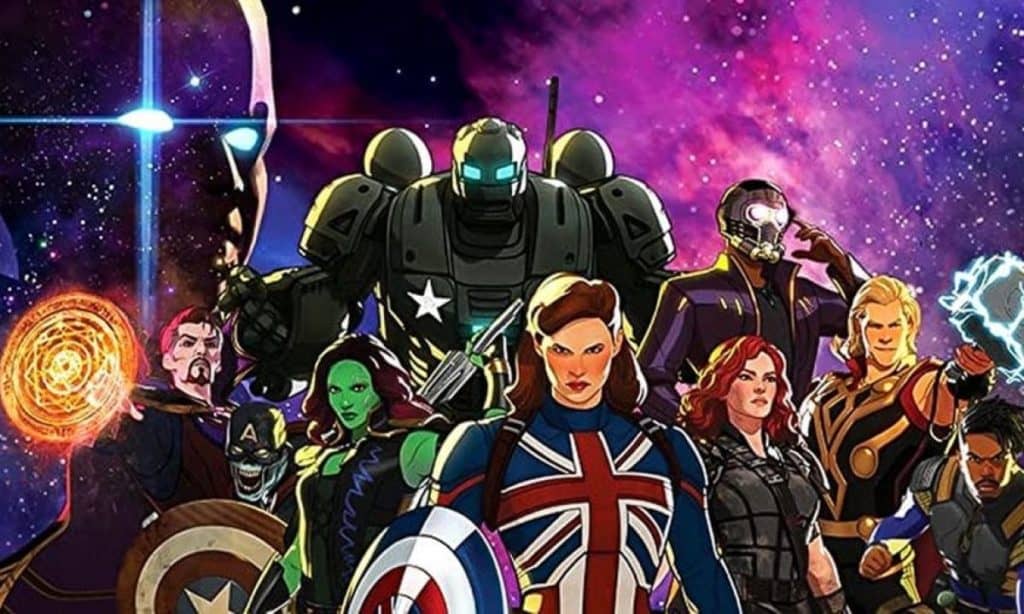 The first season of What If…? on Disney+ has come and gone, and while it's still available for streaming it's leading people to think about the second season at this point since what we've already seen has been impressive and definitely worth the time and effort. But now that we've seen just a little of what could be done with Phases 1 to 3, now it's spurring ideas for the second season, which is supposedly bound to happen in the next year or two apparently. There are a lot of things that people would like to see, and a lot that can be derived from the actual comics that came up with a number of ideas that spanned the enormity of the Marvel universe. But with word that certain characters are returning, it feels a though there are even more ideas that should be considered since the vast reaches of the MCU have yet to be fully expanded, and while it's been made clear that Phase 4 won't be likely to reveal everything that people want to see, the desire to see some ideas come to fruition is hopeful. Here are just five ideas for the second season of What If…? that we'd like to see.
5. What if the Punisher killed Daredevil?
This was an actual comic idea and it had huge ramifications since it involved Daredevil obviously, Spider-Man, the Kingpin, and several other big names. This could be a good idea since it sounds as though the Punisher is being brought back to the MCU, and if Daredevil makes his way back as well it could work. But the fallout of this is that the Punisher becomes even more reviled by the many heroes that don't happen to like his way of doing things. In the end, he manages to kill Spider-Man, though he doesn't want to since he shows real regret for the act, just as he did when killing Daredevil.
4. What if Mysterio killed Spider-Man?
It certainly looks like he came close a couple of times, so it's not too hard to imagine what might have happened if he did successfully end the web-slinging hero. But the demise of Spider-Man is something that one can't help but think would have huge ramifications since it might bring into play several characters that had a reason to defend Spider-Man, such as Iron Man and Captain America. But it's also likely that in Spider-Man's absence that Mysterious might have more leeway to do what he wanted and create an even bigger empire for himself until someone finally ended up crashing his parade.
3. What if Shang-Chi didn't run away from his father?
Imagine a guy as highly trained as Shang-Chi actually leaning into the life of a villain. While he's highly skilled and definitely deadly it's still fair to say that anyone above street level when it comes to powers and skills can take him on, even if they can't take him out. But it would definitely take calling in the big guns if he and his father put a serious amount of effort into bringing the full might of their army against others. Plus, with the Ten Rings, it's fair to say that things could go from bad to worse in a very short time since it's already been stated that the rings are among the most powerful artifacts in the MCU.
2. What if Natasha's 'family' was caught before they could escape?
This is a pretty good question since if her family managed to be detained before making their escape in the movie it's very likely that the US government might take control of them and perhaps even utilize Red Guardian for their own use, along with the rest of the family. Would Black Widow and her sister be used as operatives for the US? Would the lot of them be shipped back to Russia after being programmed? It's hard to say since there are a lot of factors that go into the making of these characters and it's easier to state that there's no set path for them at this moment. But it would be fun to see what could happen.
1. What if Wanda didn't release the town of Westview?
So, we've already established that Wanda is insanely powerful since she took hold of an entire town and turned it into a sitcom world that people couldn't escape and couldn't change. The fact that this creation came from Wanda's childhood, therefore her subconscious, is kind of frightening since one has to wonder what would happen if she lost control and couldn't find her way back. But just think of what might have happened had she not let go of her grief, if she had opted to stay in Westview with her family and keep things going the way they were. That's unnerving, to say the least.
There are a lot of stories yet to be told, but these are just a few we'd like to see in the next season of What If?.
Tell us what's wrong with this post? How could we improve it? :)
Let us improve this post!