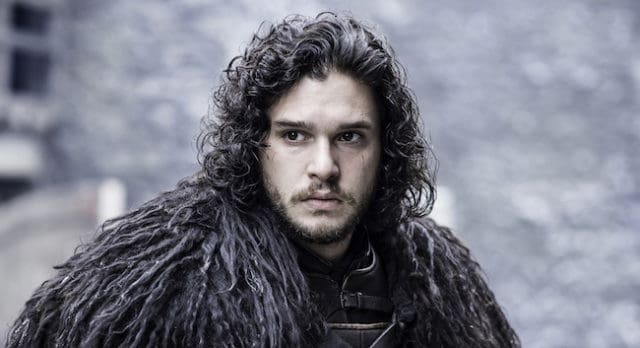 We're all waiting patiently, well, not really, for Game of Thrones to come back for the most epic season yet, and a lot of us are probably starting to get the jitters for it. If you need something to tide you over however there are a few options on TV right now that you might want to at least take a look at. A lot of them share at least one or more similar traits with GoT and could possibly get you by so long as they last. Of course some of them could be a while in coming back so it might be a good idea to find out how to watch the previous episodes if you haven't done so and get a better idea of what's going on so you're not horribly confused. With the shows listed below you should be able to get into the stories well enough that you'll be sated until Game of Thrones finally returns.
Winter has come after all.
5. Vikings
If you want a show that relies so heavily upon the favor of the gods and the strength of the men and women that toil and serve to make a living then this show is it. It's not nearly as civilized as parts of GoT and knights are seen as irritants and enemies rather than persons of respect, but the brutality and the sheer ferocity do bring to mind the Dothraki and what they're all about.
4. Once Upon A Time
The magic, the web of deceit that goes on, and the intricate story lines all are thick within this fairy tale-laden series. The best part about it is that the story doesn't end, it only changes as time goes on, thereby insuring that there will be enough material to go on so long as there are actors to take up the roles. It's a bit more innocent than GoT, but still enjoyable.
3. House of Cards
The only thing in common with Game of Thrones that this show has is that there is always an enemy close at hand and there is always a deal being brokered in the shadows where no one can see. The constant backstabbing and maneuvering for power is intense in this winner-take-all contest of wills and deceitful plotting, and the only one that wins is the one that is willing to risk losing everything.
2. The 100
After returning to earth from space, the formerly space-born humans must find a way to cope with a world that has moved on since the departure of their ancestors, and to do this they must find a way to save it before it is destroyed again. In terms of an epic adventure meant to save a world that is still divided into many factions this is a pale substitute but it is still a fun show to watch.
1. The Walking Dead
This is almost like what the aftermath of the White Walker's coming to Westeros would be like, set in modern times of course. The Walking Dead is no less a fight between those seeking to survive and those that are determined to consolidate power for themselves. And more than that, it's the only show that deals with the undead that can compare with GoT.
Watch to your heart's content, because winter might last for a while.