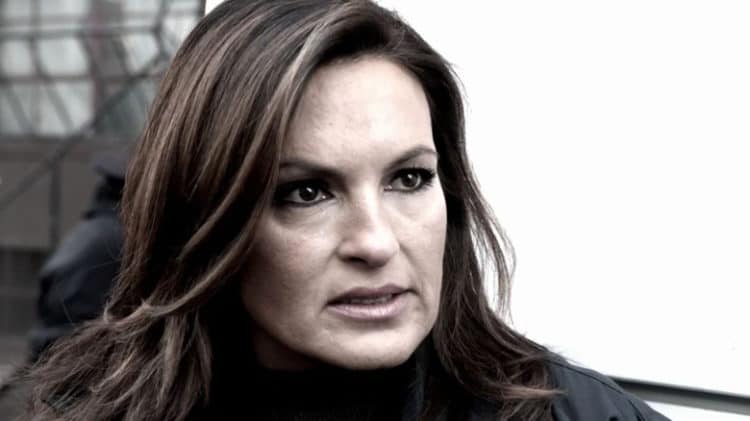 It's difficult to know what a 'little too far' is when talking to people about TV shows since there are still plenty of us that don't think that a work of fiction CAN go too far considering everything that can be done with acting and special effects. But when it comes to subject matter there are plenty of people that think going too far is a relative term given that it can mean just about anything. Heck, these days going too far might mean not asking a person's consent when walking in the same ten-foot space they're occupying. That might be an exaggeration but the unfortunate part of this world at the moment is that the realistic view of TV shows is that some of them do push the envelope even if in real life people might see things differently. From the portrayal of real-life situations to the manner in which certain characters are represented it's fair to say that TV might go too far for a lot of people that don't think such depictions are fair, but sadly they might not care too much if a show goes too far in the other direction, meaning they don't care about double standards so long as their own sensibilities are kept intact. This is why 'going too far', despite being a fundamental idea, is easily co-opted when it comes to the individual.
Here are a few TV shows that people think went too far this year.
5. Kung Fu
Going too far, in this case, means that the show looked like it was about to be something great and instead became something that confused a lot of people as to what was really going on and how much research the writers didn't do leading into the main idea. Like every other entry on this list, it's bound to happen that people are going to argue about it, but at the very least it needs to be acknowledged that what looked great in the first trailers turned out to be a huge letdown once the show started rolling. There's plenty of action, but somehow plugging an actual Asian woman into the lead role only made it worse.
4. Annual Academy Awards
Technically it's not a running series but at the same time it's a show that's become progressively worse and it needed to be addressed since like so many other shows on TV it's become a place for virtue-signaling to the highest degree and show where merit is no longer the acceptable currency that elevates some and frustrates others. The fact is that the Academy Awards have been a longstanding joke throughout the last several years, if not more, and they continue to get progressively worse since this year was so horrible that people actually didn't watch it, as it became one of the least-watched award shows of the year. The idea of being 'woke' does rhyme with 'broke' and 'joke' after all.
3. Rutherford Falls
Another great example of TV executives playing up to the more sensitive among society is this show, which goes into just about every issue that's been blasted over YouTube, Facebook, Twitter, Instagram, and every other possible outlet imaginable. The fact that one can breathe in public without being criticized for being racist or troubling in some way is amazing at this point, but it's a bit depressing that the folks who are attempting to be 'woke' are influencing so many individuals these days and don't appear to be stopping. Granted, a lot of this is satire and that makes it easier to watch, but continuing to push such ideas is enough to warrant an eye roll or two.
2. Keeping up with the Kardashians
It might sound a bit mean, but there hasn't been a year in which this show has been on the air when it hasn't gone too far since to be serious, the Kardashian's are famous for doing next to nothing apart from creating controversy and looking the way they do. This show can't go without 'going too far' since the real-world problems that are almost never solved on the show have been the subject of mockery and are part of the reason why reality TV is mocked and held up as one of the most useless inventions in the history of TV.
1. Law & Order: SVU
This show has made a habit of going too far since its inception since the subject matter is something that really eats at people in a very big way. But the fact is that while some shows go too far, this one pushes the envelope in a way that makes people look at the world and how it is, not how it could be. The fact is that this show is entirely fictional, but it still holds a mirror to the world that it serves, and it's not always a pleasant sight.
Going too far is funny when considering the value of entertainment.