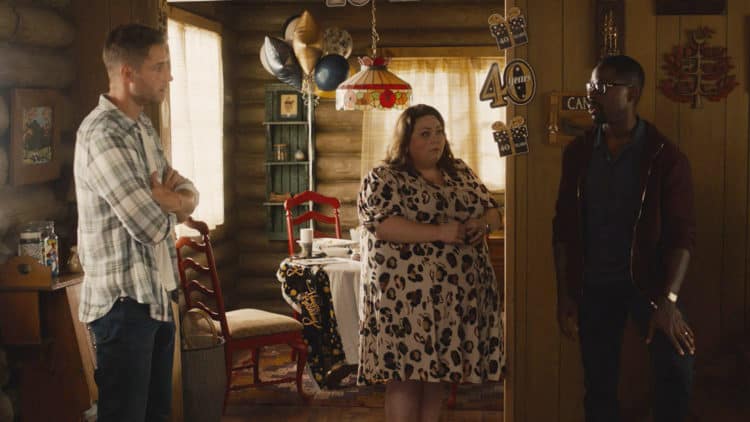 People have been understandably leaning towards entertainment this year to alleviate a lot of their own stress since there's been too much going on to simply take a breath and let it all go. But as we continue to watch our favorite shows we continue to realize that as they keep moving ahead, they're mirroring real life as one might expect, which means they're getting just as saddening and in some cases just as depressing. It's very easy for a lot of people to feel sorry for a good number of the characters they watch on TV since the realism sometimes hits a little too close to home and makes it possible for a lot of folks to feel as though the characters in each story are being slighted and need some type of closer. For some, this is pretty easy to walk away from after enjoying each episode and each story, but for others, it's a little more difficult since they become so invested in the story that they can't help but need closure of their own by the time the episode starts to roll the end credits. It's not much of an oddity, but it's sometimes a bit amusing to see how much people actually throw themselves into their TV shows from an emotional standpoint.
Here are a few of the TV characters that people have felt most sympathetic towards in 2020.
5. Joe Exotic – Tiger King
People were quick to pick sides when this show aired on Netflix back in March and a lot of them decided that Joe was okay and that Carole Baskin could up and disappear and they wouldn't miss her a single bit. Whoever a person decided to side with when the show came on, it became sheer chaos since even other celebrities were weighing in on the matter as Cardi B tried to start a GoFundMe account for Joe, only to be told that this couldn't happen since he'd been apprehended and was being held in prison for his crimes. Thankfully this story died down a bit since for a few months it was more than a little crazy.
4. Terry Maitland – The Outsider
It's very easy to feel sorry for Terry since he didn't do anything. The creature that took on his appearance made a very convincing case for locking him up since it showed up in front of cameras, had the same fingerprints and blood type as Terry, and wasn't shy about staring directly into the camera. But somehow the creature found in Holly Gibney a match for its manic and destructive ways, and there was no pushing her off the case once she started, though it definitely tried. Feeling sorry for what happened to Terry is easier though since the entire town turned against him at the drop of a hat, even after it was established that he'd somehow been in two places at once.
3. Grogu – The Mandalorian
The little green guy we've been calling The Child and Baby Yoda for so long finally has a name and a partial backstory that explains at least a little of why he's so limited in his use of the Force. He was being kept in the Jedi Temple, that much was revealed, but who his parents are is still a question, and who took him from the temple is another question that needs to be answered. Grogu is bound to Din as much as he can be, but one has to wonder what's going to happen if he ever finds his own people, or if another Jedi that's willing to train him steps up at some point. Right now he's in the uncertain care of Moff Gideon, so it's hard to say what will come next.
2. Randall Pearson – This Is Us
Having to deal with an ailing parent is a struggle enough since it's hard to watch your mother start to suffer any type of cognitive decline. But having to keep such information from your siblings is even worse since this is something that needs to be shared with those that care about the same person and could at least help from an emotional standpoint when it comes to comprehending and getting through the idea that she might not be of sound mind that much longer. These are things that family is meant to share, but having to keep the secret for even a short amount of time would be miserable.
1. Holly Gibney – The Outsider
Holly never really had much of a chance at a normal life since she's been kind of an odd character for a long time. But the downside of her role in this story is that she did find someone she could connect with, someone that sincerely into her and was there for her when she needed him. But because of something as random as chance she lost that chance at happiness and had to simply move on, along with the rest of the cast of this show.
Investing in a TV show isn't a bad thing, but one has to remember to disconnect.