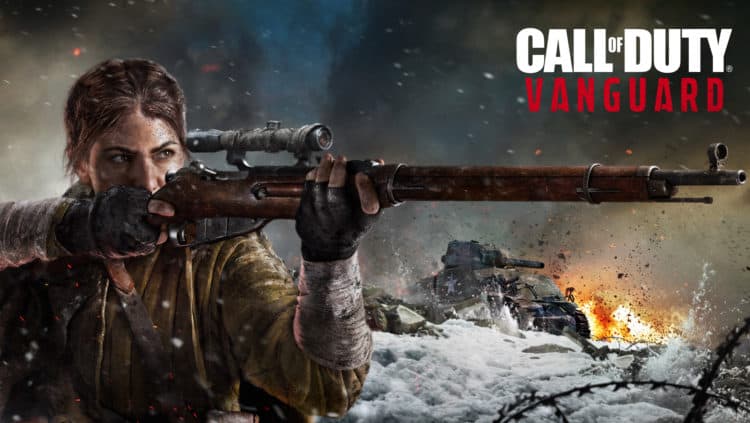 The call of Duty franchise has always been active each year, releasing a new entry and sub-series such as Black Ops or Modern Warfare. This achievement is one crucial thing the gaming industry can bank on to keep loyal fans. This year, Activision will publish Call of Duty: Vanguard on November 5, 2021, as the official release date. Vanguard is essentially a World War II first-person shooter video game developed by Sledgehammer Games. Predictions show it as among the best-selling game of 2021. The game will operate on several platforms, such as recent Xbox Consoles, Windows PC, iOS, PS4 and PS5.
Additionally, players will try the game before the official release date, particularly the PlayStation console owners. Trials include opportunities for the early alpha testers to assess whether the game is worth its price from August 27 to August 29. Beta testers will also have the chance to try the game beginning from September 7. Later, it will be available for open beta across all platforms. So before getting over-excited with this release, let's look at five crucial things you need to know about this game.
The Trailer and Gameplay
The first official trailer was disclosed during the Vanguard's reveal event. The trailer focused on battling campaigns of World War II taking place worldwide. If you check the trailer closely, you will notice a few gameplay glimpses concealed between shots. For the gameplay's aspect, players will enjoy the reminiscent battles of WW2 on expansive global fronts, including some familiar theatres. Remarkably, the developers included the option to ensure players experience the gameplay with the characters based on WW2 real soldiers. The single-player campaign features traditional on-foot shootouts, underground operations, military battle tank sections, and other familiar set pieces. Besides, Sledgehammer Games has introduced a new 'blind fire' mechanic in the multiplayer mode. This feature allows players to shoot from behind cover without seeing.
Treyarch to Feature Vanguard's Zombies Mode
Black Ops Cold War Treyarch studio collaborated with Sledgehammer Games to develop the Zombie's mode in Vanguard. At least players will be super excited to see the return of Zombies, which are like a third pillar in most Call of Duty titles. The Zombies mode also serves as a prequel story link between Black Ops Cold War and Dark Aether storylines. For now, there are few details about this mode. However, Activision confirmed it would plan to share further information on the eve of Halloween before its launch. With the Zombies inclusion, players will also appreciate an immense and complex series of puzzles as they try to complete the full mode.
Warzone to Integrate with Vanguard
With Call of Duty: Vanguard being a new game, it means players should expect the latest updates and features in Warzone. Apart from the aforementioned new maps, a new anti-cheat system on PC is part of the developer's addition later this year once it launches. Additional reports show Activision will set up an integrated progress system and battle pass on Warzone and other prominent Call of Duty titles. These integrations will allow players to level while maintaining the levels across games. Another exciting feature about the integrations is that the new Warzone map is compatible with a WW2 game. However, the map's appearance remains unknown, and players will only know more about it once it launches. Also, the publisher stated it would honor all previous Warzone purchases in notable titles, including Warzone, Modern Warfare, and Black Ops Cold War. Most players will probably expect the option to choose between WW2 and the current maps instead of integrating each game into the same map, which sounds pretty good.
Multiplayer Mode will Kick-start Impressively
Vanguard's multiplayer mode will look impressive now that it will integrate both Call of Duty: Warzone and Zombies. This mode will launch featuring 20 maps. Sixteen of these maps will have traditional 6v6 multiplayer, set for the core game modes. The four remaining maps feature the latest mode named Champion Hill. The reason Vanguard has featured these modes is that the game won't include the previous modes. These include the Fireteam from Call of Duty Black Ops Cold War and Ground War from Modern Warfare. At least, the multiplayer mode seems fantastic to play. One reason is that it will repeat some elements from the 2v2 Gunfight arena mode initially introduced in these two former Call of Duty video games. Vanguard multiplayer maps will also include fresh reactive and destructible and environments. Other additions include Gunsmith comeback, cosmetics items across both titles, and a complete collection of weapons, making it more fun to play.
Call of Duty: Vanguard Campaign is a Lot More Spread-out than WW2 Series
At first, Sledgehammer Games introduced both Call of Duty: WW2 and Advanced Warfare. Initially, the former concentrated more on American soldier troops landing in Normandy and battling Europe's iconic locations in a la Band of Brothers. But for Vanguard, players will fight across the Eastern, Western, and European fronts, including the North Africa and South Pacific theatres. The war will also present four global central characters. So, players will experience the war from different perspectives. Finally, players have the chance to buy the ultimate edition, which includes Call of Duty: Vanguard and everything else from the earlier editions. More features include 5 hours of 2XP, the Task Force One pack, and the Vanguard Battle Pass bundle, all priced at $100 for this edition.