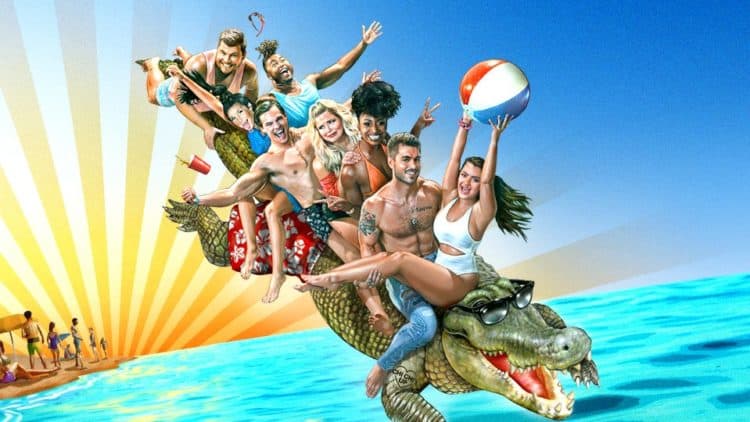 When eight strangers with nothing to do but work and party are put in a house together, there is bound to be drama. MTV Floribama Shore, which is a spinoff of the fan-favorite reality TV-show Jersey Shore sure does deliver on that front. From drinking too much, getting arrested to relationship dramas, the cast of eight is indeed keeping viewers glued to their screens. The cast includes Jeremiah Buoni, Codi Butts, Kortni Gilson, Aimee Hall, Kirk Medas, Nilsa Prowant, Candace Rice, and Gus Smyrnio. But despite all their shenanigans, the cast has a thing or two to teach us about life. So, here are the 5 things we learned from Floribama Shore's season 3.
1. The Whole Friends with Benefits Notion Is a Scam
When Gus and Nilsa decide to take their relationship to the next level Gus is unwilling to commit to an exclusive relationship. So they decide to keep it casual and further go on to define their relationship as strictly friends with benefits. However, that is short-lived when Nilsa is unable to keep her feelings in check. This is evident when she thwarts Gus's attempt at trying to pick up girls at the club, by being all over him. She also accuses Kortni of breaking girl code by cuddling with Gus twice. From all these interactions it's very clear that you cannot separate feelings from a friends with benefits relationship. In Season 3 Nilsa seems to have come to terms with this truth as is evident when she turns Gus down sinking the Gilsa ship forever. She is now in favor of a platonic relationship between them and does not want to ruin their relationship by going back to how things were before.
2. Unresolved Issues Tend To Spring Up When We Least Expect It
It probably came as a shock to everyone when Kortni left the show. According to MTV, Kortni's exit was brought about by Emotional trauma from being sexually assaulted when she was 16. Kortni admitted to Dr. Drew that she had never talked about the issue until now. She only opened up when she had a panic attack in the van with her fellow cast members. The panic attack was brought about by flashbacks of the assault. She told Doctor Drew that she tried to mask the trauma by binge drinking and using meth. Hopefully, now that she has taken a break from the show she can receive help and give hope to those in a similar situation.
In season 3 we also see the biggest bro fallout of the show. The feud that started with Jeremiah taking Nilsa's date side instead of Gus's side. According to Meaww, Gus felt like Jeremiah and his brother didn't always treat him as equals when they were living together in Arizona. Gus also relayed a hurtful incident where Jeremiah and his brother took his car without permission. Later the car got towed and the brothers did not offer payment but only apologized. These are both perfect examples of what happens when we don't deal with issues but choose to suppress them.
3. Family Background Has a Profound Effect on our Behavior
Gus has had his fair share of being called out for his sensitivity by the girls in the show. During an argument, Aimee made fun of how sensitive Gus is by calling him a weak bitch for crying all the time. But it is not without reason that Gus is the way he is. Gus opened up to the girls that he had a tough upbringing. His mother was always transitioning from being good one minute to being mean the next minute. This change in her mood was because of all the verbal abuse she got from his father. After walking in on his mother cheating on his dad, Gus took the initiative to inform his father of what he had witnessed. As a consequence, his father left him, his mother and his younger siblings to fend for themselves. When his father returned, he was kicked out of the house.
Following these unfortunate events, he tries his best to maintain peace and tends to be very sensitive His sensitivity is not the only character trait he attributes to his family. According to Tampa Bay, Gus blames his insatiable sexual drive on his family. Citing that his family is all man whores and his parents cheated on each other. So, the takeaway here is that we should be self-aware when we exhibit certain qualities and try to better ourselves. Besides being self-aware we should also try to understand other people's behavior because we may have no idea of what prompts them to act the way they do.
4. How to Take Responsibility
In season 1 and 2, the only way Aimee knew how to take out her anger was by using her fists. From throwing fists at Gus to getting arrested for getting into a bar fight. In season 3 Aimee decided to take responsibility for her actions by enrolling in an 8-hours anger management class. She is very proud of her achievement because it is the first graduation she has had, since she neither graduated from high school nor college. The Floribama Shore family was also very supportive and threw her a graduation party.
5. Even Celebrities Can Be A Nuisance
When we think celebrities, we think crowds cheering and fans raving. But not these celebrities. In season 3 the Floribama Shore filming location moved from Panama City Beach to St. Petersburg Florida. Moving sites for a reality television is nothing new, sometimes the cast needs new scenery. Although this may be partly true for the Floribama cast but the underlying reason is not good. The show changed its location from Panama City Beach to St. Petersburg because the cast was banned from all the clubs in Panama. The mayor of Panama City was glad they were gone and hopes they stay gone. Moreover, he is not the only one who is happy about the move, even the beach residents are happy. Their disapproval of the group was because the cast brought back a bad reputation to the beach which they had been trying very hard to reverse.
Luckily for the cast, they are more than welcome in their new filming location.
Conclusion
Floribama Shore is both entertaining and relatable. Watching young people make regrettable choices and learn from their mistakes resonates with all of us. But since we don't have the luxury of a residence along the beach we can only but live vicariously through them.
Tell us what's wrong with this post? How could we improve it? :)
Let us improve this post!