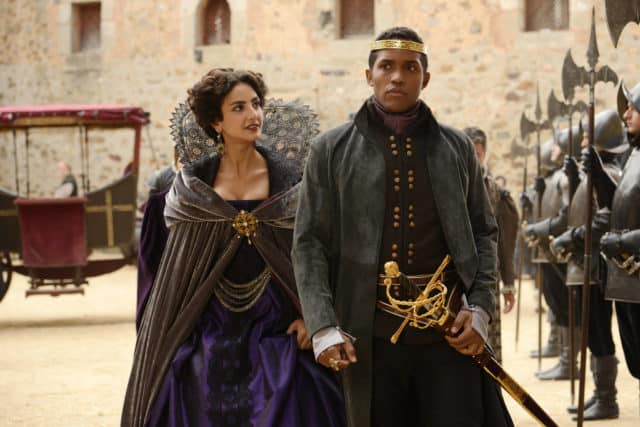 Still Star Crossed is an American period drama based on the American YA book of the same name. Given its name, it should come as no surprise to learn that it can be considered a follow-up of sorts to Romeo and Juliet that focuses on different characters with different goals, challenges, and motivations. Regardless, it should interest people with a fondness for the more soap opera-ish period dramas such as Reign, even though its initial episode has met with a less than enthusiastic response so far.
Here are five things that viewers should know about Still Star Crossed:
ShondaLand Signatures
Still Star Crossed is being produced by ShondaLand, which should be familiar to some viewers as having had a hand in Grey's Anatomy, Scandal, How to Get Away with Murder, and other TV shows co-produced with ABC Studios. As a result, it should come as no surprise to learn that the period drama has some of the signature characteristics of its predecessors, with examples ranging from beautiful people with bigger-than-life emotions to inescapable scenarios that make it impossible for them to be happy. Summed up, Still Star Crossed has plenty of elements that could make it successful, provided that they are put together in time to secure enough viewers.
Benvolio and Rosaline Are Based on Characters in the Play
Both Rosaline Capulet and Benvolio Montague are based on characters in Shakespeare's play. In brief, Rosaline was the woman who Romeo was infatuated with before he became infatuated with Juliet. In fact, he became infatuated with Juliet because he had sneaked into a Capulet gathering for the purpose of seeing Rosaline but instead set eyes on Juliet. Meanwhile, Benvolio was Romeo's cousin who kicked off the entire chain of events by convincing him to go to the Capulet gathering.
The CliffNotes Version of Romeo and Juliet
Both Romeo and Juliet are still alive at the start of Still Star Crossed. However, they are written out of the narrative with remarkable speed so as to get to the meat of its narrative, which might not have been the best choice. After all, it is not as though their story isn't well-known, meaning that the period drama could have gotten to its story right away before starting up after their suicides.
Marriage to Benefit the Family Was Historical
Getting married for the sake of making peace between warring families was something that happened in historical times. Theoretically, the marriage would form a lasting bond between the warring families, which would bind their interests together while also creating a faction with strong incentive to prevent further conflict. With that said, just because nobles got married for the benefit of their families, it didn't mean that they didn't fall in love with other people, as shown by the numerous affairs that are still known to us from those times.
Needs a Family Tree
One of the biggest problems with Still Star Crossed is the lack of a family tree, which would make it much easier to follow who is who as well as their relationships with other characters. This is particularly problematic because the period drama isn't historical but rather based on a historical period, meaning that interested individuals can't just search for a family tree like they can for other period dramas such as Reign and The White Queen.