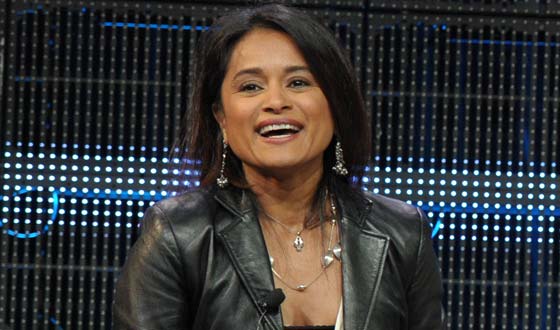 Veena Sud is a producer and writer who has been involved with numerous projects over the course of her career. Currently, she is working with Netflix on Seven Seconds, which is unsurprising considering how one of her previous TV shows The Killing was able to wrap up in an appropriate manner by being provided with a fourth and final season on said platform. Here are five things that you may or may not have known about Veena Sud:
Grew Up In Ohio
Sud was born in Toronto. However, she grew up in a place called Indian Hill, which can be found in the state of Ohio. For those who are curious, Indian Hill is one of the wealthier suburbs of Cincinnati, which has a mouthful of an official name as "The City of The Village of Indian Hill," which is because it was incorporated as a village before been designated a city when it met the population requirements.
Spent Time As a Journalist
Initially, Sud studied both political science and women's studies at college. As a result, after she graduated from Barnard College, she spent a fair amount of time as a journalist. During those times, Sud worked for Pacifica Radio while also being involved with Fairness and Accuracy In Reporting (FAIR), which is a non-profit organization that keeps an eye out for biases and errors in U.S. news. Politically, it is interesting to note that FAIR presses for the break-up for the huge media conglomerates that dominate U.S. news, which is connected to its goal of ensuring a wider range of perspectives in news reporting.
Directed The Real World
Eventually, Sud went to the NYU's film school, where she studied film and television. Upon graduating with her Masters, she started out by directing The Real World for a single year. Some people might remember said series for being one of the seminal reality TV shows, meaning that it is in a real sense, one of the main reasons that modern television has become so saturated with unscripted programming.
Best Known For The Killing
In time, Sud moved to Los Angeles, where she started working on a succession of projects. However, she should be best-known to most people for being an executive producer as well as a writer on The Killing, which was a crime drama that started up on AMC but had to be wrapped up on Netflix. Said series was centered around a pair of detectives, who were tasked with looking into various murders.
Making Seven Seconds
At the moment, Sud is working on Seven Seconds, which will have ten episodes starting out but has been estimated to run for three seasons in total. Not much information has been revealed about it at this point in time, but it seems that it will cover the issue of gun violence, seeing as how it has been described as being set in a "post-Ferguson" world, which is a very telling statement. Unsurprisingly, Seven Seconds will be released on Netflix, which is a platform that has been praised by Sud because of how it puts fewer limitations on creators so that they can make the series that they believe will make for the best viewing.