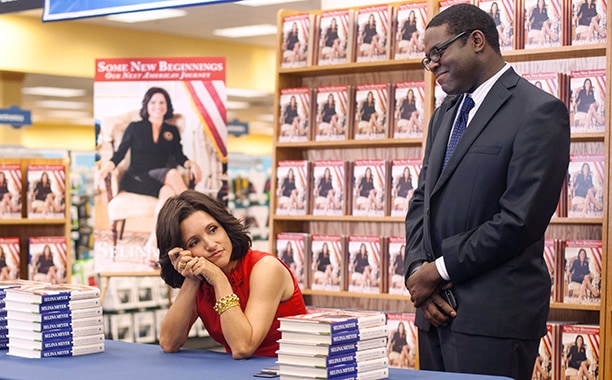 There are a number of new up and coming comedians that are beginning to make their splash in the entertainment world. While the living legends are still holding down the fort, the rise of a new era is rapidly advancing. These new comedians are not only funny, but they are willing to take on many social issues that those who came before them were not so willing to do, at least most. One comedian that is making the most out of what he has in front of him is Sam Richardson – best known for his role as Richard Splett on the television series Veep.
While Sam is getting more exposure, there are still many things that his fans, and the fans of the show, simply don't know, therefore, we took the liberty of creating a list of the top five things that you didn't know about Sam Richardson.
1. He is Highly Engaged on Social Media
As with most of the new generation, Sam is definitely in touch with what is going on in the world, using a number of social media platforms to share much about himself, while simultaneous learning what is going on with others. He admits that the first that he does upon waking in the morning is check his tweets, posts and emails. Managing his social media accounts ensures that he is able to engage his fan base, as well as stay up on current events.
2. He Is A Tech Junkie
Sam admitted that he is into the latest technology, and while he is not necessarily an expert, he definitely enjoys the benefits presented through the advancement in technical devices. He says that while some people get excited about the latest fashion trends, he is online researching how to use HDD memory for the purpose of storage, and the most effective way to reboot from SSD memory. To him, this type of stuff is super cool.
3. He is a Huge Fan of Property Brothers
According to Sam, everyone has a guilty pleasure that they love to lose themselves in. That one little thing that probably has little to no intrinsic value, but somehow provides an incessant amount of joy. For him, it is the show Property Brothers. He is not exactly sure why he loves the show so much. Maybe it is the fact that one brother is so rugged and good with his hands, and the other is so polished. Or, it could be the exciting view it provides of what goes on behind the scene in real estate.
4. He Is Most Annoyed by Inconsiderate People
When asked what annoys him the most, he responded that he has a hard time dealing with people who have absolutely no respect or consideration for others. He is even able to narrow that down to one particular thing that really gets underneath his skin. He can stand people who stand in doorways and become annoyed when people attempt to maneuver around them. It is almost as if they are looking for conflict.
5. He Is Not a Stranger to Profanity
While most people are shy about letting people know that they have bad mouths, Sam takes it all in stride. To him, cursing is an extension of expression that allows a person to release frustration at a much more rapid rate than the common vernacular. Sam's favor word is the "F" word. He says, "not only is it impactful, it is the most modular – allowing you to use multitudinous forms of the word. There is no end to how creative you can become with it.