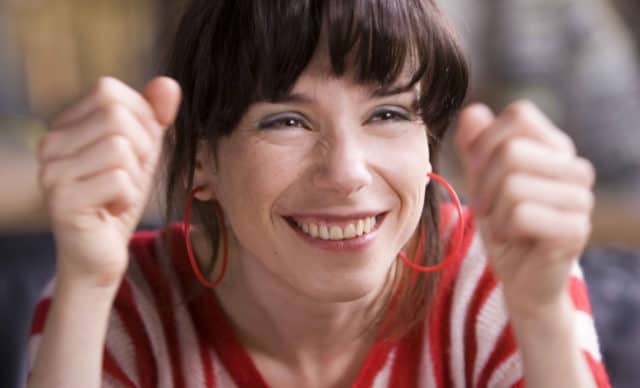 Sally Hawkins was born on April 27, 1976, in Dulwich, London. She is an English actress who made her film debut playing Samantha in 'All or Nothing'. Hawkins first aspired to become a performer at the age of three after a trip to the circus. She knew then she wanted to perform and entertain audiences. Initially, she intended to establish a career as a comedian but decided she was best-suited to a career in acting. Her acting experience is extensive as she has played roles on the stage, on the television, in movies, and on the radio. Most recently she played the role of Elisa in the 2017 movie 'The Shape of Water', directed by Guillermo del Toro and she has started filming for 'Godzilla: King of the Monsters'.
Here are five more facts that you don't know about Sally Hawkins.
1. She is From a Creative Family
It is no wonder that Hawkins opted for a career in a creative field as creativity runs in her family. Her parents, Jacqui and Colin Hawkins, are well-known authors and illustrators of children's books. Sally's brother, Finbar, works in the television and film industry as a producer.
2. Her Acting Career Began on the Stage
Hawkins studied at the Royal Academy of Dramatic Arts (RADA). When she graduated in 19998, she began her career by getting roles in plays. These included 'Much Ado About Nothing', The Cherry Orchard, and Romeo & Juliet'. Although the majority of her work is now on television or in movies, she is not averse to taking to the stage. Her most recent theater role was in 2015 as a reader for 'Letters Live' at Freemasons' Hall.
3. James Corden Said He Would Marry Hawkins
James Cordon is best-known for playing the role of Smithy in 'Gavin & Stacey'. However, he was a member of the cast of 'All or Nothing', the movie that launched Hawkins' film career. This is where the pair met and developed a friendship. Corden once said in an interview that he had made a pact with Sally that if neither of them was married by the age of 35, they would marry each other. Sadly for Hawkins, James Corden married Julia Carey in 2012 and the couple now has two children.
4. Three of Her Movies Premiered at the Toronto International Film Festival
In 2010, three of Hawkins' movies all premiered at the Toronto International Film Festival and each received fantastic reviews. The movies were 'Never Let Me Go', 'Submarine', and 'Made in Dagenham'. This was a busy year for Hawkins as she also played the role of Linda/ Gitali in 'It's a Wonderful Afterlife', directed by Gurinder Chadha.
5. She is an Award Winner
In 'Happy-Go-Lucky', a 2008 film directed by Mike Leigh, Hawkins plays Poppy Cross. For this role, she won the Golden Globe Award for Best Actress and was given the Silver Bear at the Berlin Film Festival. She won many other awards and was nominated for even more. For her role as Ginger in the Woody Allen directed 2013 movie 'Blue Jasmine', Hawkins won the Empire Award for Best Supporting Actress.
Tell us what's wrong with this post? How could we improve it? :)
Let us improve this post!