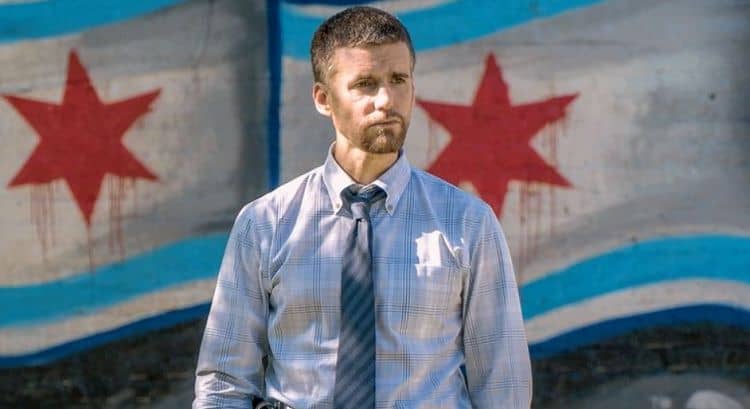 You know Armando Riesco from his amazing works with actresses such as Katie Holmes and Natalie Portman, both of whom are some of the most revered women in Hollywood. They both keep to themselves, they both produce some spectacular work, and they are both exceptionally talented. We feel that says something about him, too. To work with women of this caliber must mean he is exceptionally talented, and that is a situation we appreciate. We don't know much about him, but it's time to rectify that situation.
1. He's From Puerto Rico
He was born on December 5, 1977 in Mayaguez. It's located in Puerto Rico, but that is not where he grew up. His family relocated to San Juan, a popular area on the island, where they raised him. He went to school here before leaving and coming to the United States.
2. He Studied in the States
After he finished his Puerto Rican education, he made the move to the states. His first stop was Illinois, where he attended the well-respected Northwestern University. Upon graduation, he decided New York City was calling his name. He left to do work off-Broadway, where he was able to then work on commercials and video games and really jumpstart his career.
3. He's Worked with the Best of the Best
It's already been mentioned he's worked with the lovely Natalie Portman and Katie Holmes on some of the most respected independent films around (think "Pieces of April" and "Garden State"). However, he's also worked on some of television's most amazing primetime shows, and with some of the other biggest names in the industry. He's worked alongside Jimmy Fallon, Drew Barrymore, and even Stanley Tucci.
4. He's Got a Sense of Humor
If you take a look at his social media, it's clear he's a funny guy. He posts photos making fun of himself, and we are here for it. He likes to joke about his career as a model when he's posing hilariously, and he's clearly not someone who takes himself too seriously.
5. He's Confused by the Times
Honestly, we all are. We are living in a time when the world shut down, when the world seems like it will never be the same again, and we are all just trying to do what we can to remain normal as often as possible. He's doing the same, per his social media accounts, and we feel him. We relate, hard.
6. He's Got a Gorgeous Wife
We have to break the sad news to all the ladies looking to see if he's single. He is not. He has a lovely wife who is just as talented and spectacular as he. His wife is Shirley Rumierk, who you recognize from her roles in both "Manifest," and "RISE," where she brings her A game every single time.
7. He Loves to Spend Time with His Daughter
He likes to keep his daughter's life very private. You won't find many photos of her online unless they are taken of the back of her head or with her face obstructed, but you will find that he clearly enjoys the quality time he gets to spend with his little girl. That's something we adore, and we know that she must adore it even more.
8. He's Good at Keeping Life Private
One thing that we appreciate about Armando is his ability to keep his private life private. He's not in the media. He's not in the gossip columns. He's not being talked about and photographed everywhere he goes. He's able to keep his marriage, his child, his life private, and that's a skill that not many people have, and many more people should adopt. We respect that dearly.
9. You Know His Voice
If you play video games, you know Armando's voice well. He's used it to work on video games such as "The Need for Speed," and other popular games that kids – and adults – play all the time. He's a voice actor as well as an acclaimed movie star and television actor. So, if you don't recognize his face but you do recognize his voice, we know you're a gamer.
10. He Helps At-Risk Youth
On top of being a good husband, father, and actor, he's a man who likes to help those who need the most help. He works closely with the Manhattan Theatre Club's education program, which allows him to get up close and personal with at-risk youth who need someone to guide them. Through this program, he is able to help kids learn to speak up and work with their voices in theater acting, and we feel that's one of the most important things he does with his life.