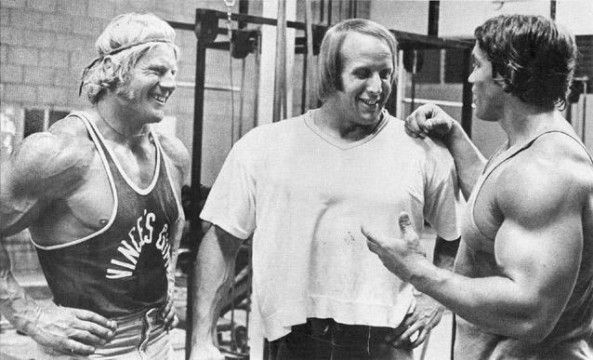 Most people are lucky if they get the chance to live out just one of their big dreams. Dave Draper, on the other hand, was fortunate to experience several of his. Over the course of his lifetime, Dave became well known for being a bodybuilder, an actor, and eventually, a politician. Dave's journey inspired countless people including the legendary Arnold Schwarzenegger. Sadly, Dave passed away on the morning of November 30, 2021. He was 79 years old at the time. While his death is obviously a tragedy for those who knew him well, they can find comfort in the fact that his legacy will continue to live on Keep reading to learn more about the life and legacy of Dave Draper.
Dave Draper's Impressive Career
Dave was born and raised in the Seacaucus, New Jersey area. While there isn't much information out there about his upbringing, we know that he developed an interest in fitness at an early age. By the time he was 10 years old, he started weight training. By the time he got to high school, he became active in multiple sports including wrestling and swimming. It didn't take long for Dave to develop a reputation for his physique. After high school, he continued to focus on weight lifting and when he was 21 he earned the title of Mr. New Jersey. Shortly after, he decided to relocate to Los Angeles where he made his way into the entertainment industry. David made his first on-screen appearance in 1963 with an uncredited role in the movie Who's Been Sleeping in My Bed? He continued to land movie roles throughout the 1960s with his last role being 1969 in the TV series Here Come the Brides. Although his acting career was relatively short-lived, he still managed to build a solid fan base during his years in the entertainment industry. In addition to acting, he also had a very successful career as a bodybuilder. After winning Mr. New Jersey in 1962, he went on to win several other titles including Mr. Universe in 1965 and 1966. Standing at 6 feet tall and weighing more than 230 pounds, Dave earned the nickname "The Blonde Bomber" and he lived up to it for his entire life. He also used his knowledge and love for bodybuilding to write several books and articles on the subject.
Dave Draper's Death
News of Dave's death initially broke through a Facebook post from his wife, Laree Draper. She explained that she was by his side when he passed and that he went in peace. Nearly 900 people left comments on the post giving their condolences and sharing memories of their time with Dave. Laree did not share any information on the cause of Dave's death, but it appears that he may have been sick for some time.
Dave Draper's Influence
Throughout his long career, Dave touched the lives of countless people. His hard work, dedication, and determination never went unnoticed and he inspired an entire generation of bodybuilders. In fact, Dave's success left an especially strong impression on fellow legend, Arnold Schwarzenegger who considers Dave to be one of his biggest influences. The two even trained together at Gold's Gym in Southern California. After news of Dave's death hit the internet, Schwarzenegger took to Instagram to say,
"Dave Draper was an inspiration to millions of people all over the world, including me. He was one of my idols. In Austria, I kept his cover of Muscle Builder magazine on the wall above my bed for motivation, and when I saw him starring in 'Don't Make Waves', I thought, 'My dreams are possible'. When I got to America and finally met Dave, I learned his heart was as big as his pecs. He even hand-built my first furniture when I moved to Santa Monica, and let me tell you, he was talented. Can you imagine meeting your idol and becoming his training partner and traveling all over the world together? I was in heaven…"
Dave Draper's Legacy
For the most part, Dave was relatively private about his personal life. He didn't have any social media accounts and it doesn't appear that he has made any public appearances in recent years. At the moment, there hasn't been any information released regarding Dave's services. Although we know that he was married at the time of his death, it's unclear whether or not he had any children. Though it's true that Dave's passing has left a major hole in the hearts of those who were closest to him, his memory will continue to live on.
Tell us what's wrong with this post? How could we improve it? :)
Let us improve this post!