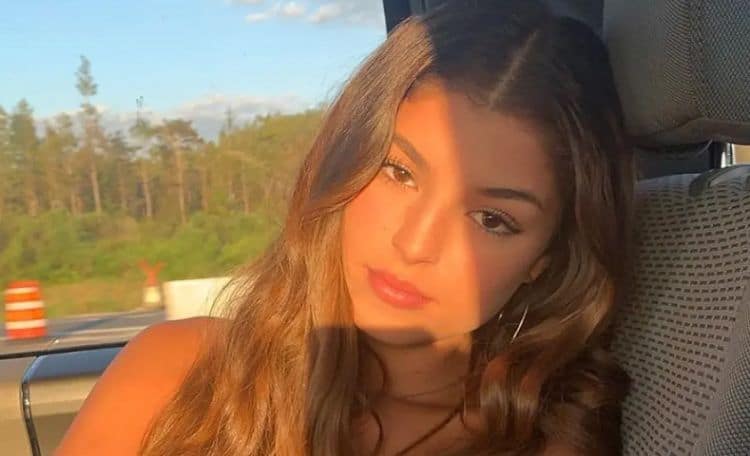 Darianka Sanchez is a young, ambitious, and stunning social media star who has captured the hearts of hundreds of thousands of followers. With over 646,000 fans on TikTok alone and nearly 9 million views on her videos, Darianka has undoubtedly made a name for herself in the digital world. Despite facing some challenges along the way, her potential for a long-lasting career in social media or any other field she chooses is undeniable. Here are 10 fascinating facts about Darianka Sanchez that you might not know.
1. Hype House Membership Denied
In June, rumors circulated that Darianka would be the newest member of the famous TikTok group, Hype House. However, many fans were not thrilled with the idea and quickly voiced their opinions on social media. Within a week of the announcement, Hype House confirmed that Darianka would not be joining. The decision reportedly stemmed from allegations that she had bullied fellow TikToker, Kenzie Ziegler.
2. Signed with a Modeling Agency
While social media may be Darianka's claim to fame, it's not her only pursuit. She is also an aspiring model, currently signed with NEXT Management. According to their website, NEXT is renowned for discovering and propelling the world's most recognizable models to stardom.
3. Former Cheerleader
Before her rise to internet fame, Darianka was a 'regular' teenager who attended school and participated in extracurricular activities. She was a member of her school's cheerleading team, although it's unclear if she continued this throughout her entire high school career.
4. Costa Rican Roots
Darianka has had the opportunity to live in two different countries. Born in Costa Rica, she spent the early part of her life there before relocating with her family to the Orlando, Florida area, where she attended high school. Darianka is bilingual, fluent in both English and Spanish.
5. Facing 'Cancellation' Calls
Being a social media star has its perks, but it also means dealing with countless opinions from strangers. Darianka is currently experiencing this firsthand, as many people on the internet are demanding her 'cancellation' due to the bullying allegations. Essentially, they hope that others will stop supporting her once they become aware of these claims.
6. High School Homecoming Queen
Darianka's popularity on the internet isn't her first taste of the spotlight. She was a well-liked student in high school and even won the title of homecoming queen. In high school, such an honor undoubtedly feels like a significant accomplishment.
7. Track & Field Athlete
Despite her appearance, Darianka has a competitive streak. In addition to cheerleading, she was also a member of her high school's track & field team, where she competed in the high jump.
8. A Private Persona
Although Darianka has amassed a massive social media following and regularly uploads new content, she prefers to keep much of her personal information private. Most of her posts are strictly for entertainment purposes, rather than allowing her followers to get to know her better.
9. Possible L.A. Relocation
Los Angeles is a popular destination for those pursuing careers in entertainment, including social media stars. Since there were discussions about her joining Hype House, it's likely that Darianka will relocate to Los Angeles if she hasn't already.
10. Sun Worshipper
As a true Florida girl, Darianka loves soaking up the sun and working on her tan. Despite her increasingly busy schedule, she still makes time to enjoy the outdoors and catch some rays. If she does end up moving to Los Angeles, she'll have plenty of opportunities to bask in the sunshine there as well.
Tell us what's wrong with this post? How could we improve it? :)
Let us improve this post!