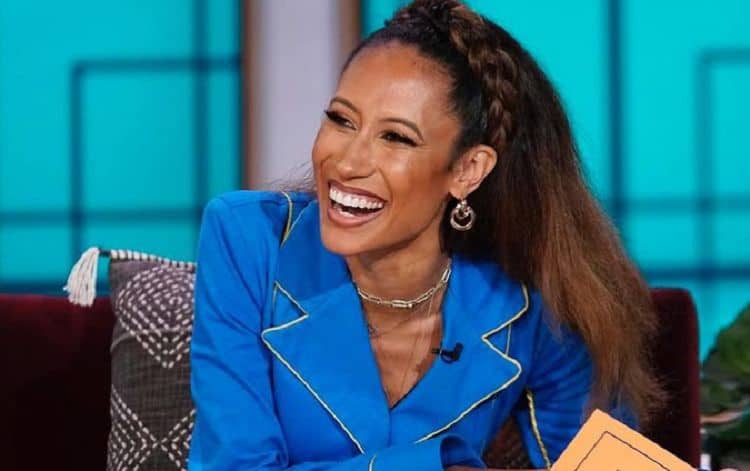 The last few years of Elaine Welteroth's career have been somewhat of a whirlwind, but that's proven to be a good thing. Elaine began to gain notoriety in 2011 when she was hired at Condenast as the beauty and style editor. In 2012, she became the beauty and health director at Teen Vogue making her the first black person to ever hold the position. Under her leadership, Teen Vogue became increasingly successful. Although she left Teen Vogue in 2018, her career has continued to advance. Recently, it was announced that she has been hired as a full-time co-host on the daytime talk show, The Talk. Keep reading to learn 10 things you didn't know about Elaine Welteroth.
1. She Has No Regrets About Leaving Teen Vogue
Elaine's decision to leave Teen Vogue probably came as a shock to many people, and some probably thought leaving such a huge publication would hurt her career. Not only has the departure not hurt her career, but Elaine doesn't regret it one bit. During an interview with Elle she said, "I have not once looked back. Not once. Not for a millisecond. And I think that means it was the right time to make this move. And I think hopefully that is reassuring for somebody out there who's thinking of making a move and feels strongly that it is the right time but they're worried about regretting it later. Like I have zero regrets."
2. She's An Author
One of the things that Elaine was able to work on after leaving Teen Vogue was her debut book, More Than Enough: Claiming Space for Who You Are (No Matter What They Say), which was released in 2019. The book has gotten lots of acclaim since its release and is a New York Times Best Seller.
3. She's A Cal State Alum
Elaine was born and raised in California and decided to stay close to home for college. She attended California State University, Sacramento where she earned a bachelor's degree in mass communications. She also minored in journalism. I think it's safe to say that she she's put her education to good use.
4. She Was A Producer For Project Runway
Many people are familiar with the work that Elaine has done in the publishing industry, but what they don't realize is that she's also worked in the entertainment industry as well. In 2019, she was the assistant producer of 15 episodes of the fashion based series Project Runway.
5. She Likes To Cook
When people find themselves feeling overwhelmed with hectic schedules, cooking is usually one of the first things they start to neglect. After all, ordering food is a much easier option when you have a million other things to do. Elaine, however, finds comfort in being in the kitchen and she enjoys cooking as much as she can.
6. She Loves To Stay Active
Exercise is another one of those things people tend to neglect when they get busy, but what many people don't realize is that exercise can be the perfect way to cope with a stressful schedule. Elaine loves to stay active by doing things such as running, hiking, and dancing.
7. She Wishes She Went To Harvard
Elaine may not regret leaving Teen Vogue, but there is one thing she regrets. She told Dig Boston, "I wish I went to Harvard, haha. But I followed my high school sweetheart to a state college and I never ended up applying. But if I could do it all over again, I would try to and hopefully have gotten into Harvard."
8. She's Married
Elaine became engaged to musician Jonathan Singletary in the winter of 2016. The couple planned to get married in spring 2020, but due to COVID-19 they had to adjust their plans a little bit. They ended up getting married right on the steps of their home in Brooklyn and they threw a virtual block party afterwards to celebrate.
9. She Loves To Inspire Others
Elaine is only in her early 30s, but she's been in the industry long enough at this point to be considered a vet. She has built a large platform along the way and she hopes to use her status to help inspire others to share their dreams and find what makes them happy.
10. She Wrote An Episode Of Grown-ish
Her book isn't the only thing Elaine's written. According to her page on IMDB, she also wrote an episode of Grown-ish in 2018. This is her only screenwriting credit at the moment, but it'll be interesting to see if she eventually decides to do more work in this area.