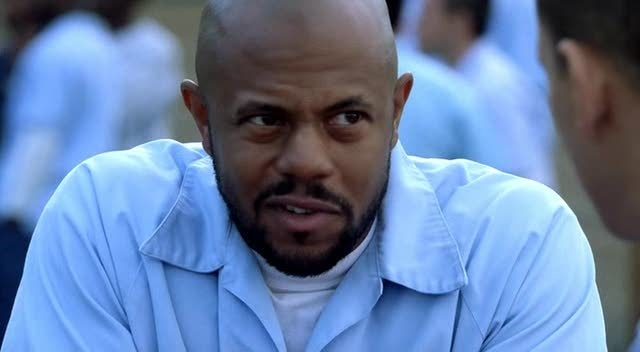 We're familiar with Rockmond Dunbar in his role as Benjamin Miles (C-Note) Franklin on the hit Television mini-series Prison Break, but there is much more to this talented actor. He's been around the block as a Hollywood actor and despite periods of unemployment, he's done a lot in his career. Here are five things that you probably didn't know about him.
1. He attended schools in California, Georgia and New Mexico
Rockmond, born in Berkeley California on January 11, 1973 attended a series of schools. He attended Oakland Technical High School in Oakland, CA, then moved on to Morehouse College in Atlanta, GA. After graduating, he relocated and studied at the College of Santa Fe in New Mexico and completed his post-secondary studies at the University of New Mexico. He moved around quite a bit in his early years.
2. Dunbar is a producer as well as actor
Rockmond made his debut as producer in 2003 with The Great Commission. He went on in 2006 to continue this leg of his career with I Dirty Laundry, Jada in 2008 as associate producer, Pastor Brown in 2009 and in the same year as executive producer, Friends of Dorothy, and in 2012 produced Ror Richer or Poorer, The Switch, Ex Files, Torn and Raising Izzie.
3. Rockmond Dunbar has 5 credits as Director
Dunbar actually has an impressive resume. There isn't much that he hasn't done in the movie industry. In addition to acting and producing he has also directed five film works. He is credited with The Great Commission in 2003 along with the Television movie documentary Behind the Scenes: The Great Commission as a follow up to the first work. In 2009, he directed Pastor Brown, a Saving Our Daughters PSA in 2012 and most recently, a short called The Get Away.
4. He is also a television series, PSA and video short Writer
There seems to be no end to Rockmond Dunbar's talents. He's a multifacted professional in the entertainment industry who also adds the title of Writer to his portfolio. To his credit he has written Friends of Dorothy in 2009, Saving Our Daughters a PSA video short in 2012 and one episode of the television series For Richer or Poorer (The Switch) in 2012.
5. He has appeared in more than 20 television series and movies throughout his career
Most recently, Dunbar is set to appear in Labyrinth which is currently in the post-production stage. His most recent role is as Benjamin Miles in Prison Break (2017) and Scotty in Scorpion (2017). He was also Abe Gaines from 2016-17 in the TV series The Path, as Eric in Busted, Enzo Friend in IV Fate, James in Curveball (2015) and in the same year he appeared as Nick in the TV movie Love Is a Four-Letter Word. He's also had recurring roles in The Mentalist, The Game, Sons of Anarchy as the new sheriff, from 2012 to 2013 as Aubrey in For Richer or Poorer and a long listing of more than thirty additional television series and movie roles.
Rockmond Dunbar has had a great deal of success in landing television and movie roles. Although he's had a few periods of unemployment, he's kept busy pursuing his many talents in different areas of the entertainment industry. He's a humble guy that doesn't brag about what he's done, but that's okay. His work stands for itself.
Tell us what's wrong with this post? How could we improve it? :)
Let us improve this post!