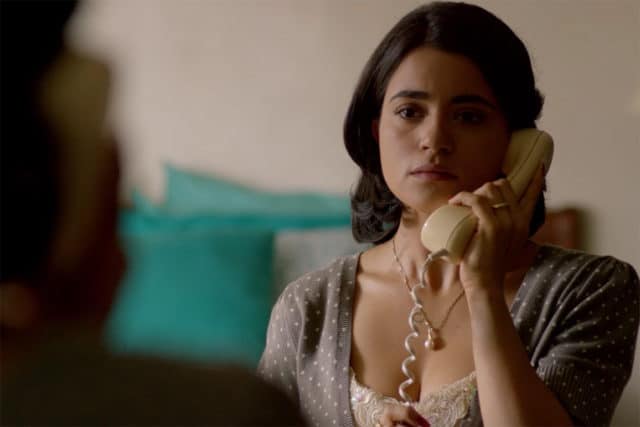 With the ever-improving diversity in Hollywood productions, actors of all backgrounds are beginning to see success in the North American entertainment industry. However, transitioning from one market to another still presents significant challenges. One of the most difficult aspects for these actors is the language barrier. Some of the most successful international actors making their mark in Hollywood are skilled linguists. Among this group is the incredibly talented Paulina Gaitan.
Gaitan has spent the majority of her career acting in Mexican productions but earned popularity with North American audiences thanks to her performances in The River. Most recently, she has earned a great deal of praise for her work in Narcos. For those wondering who she is outside of her performances, here are five of the most interesting facts about Paulina Gaitan.
5. She has acted through some frightening situations
Naturally, when shooting a horror production, actors can expect some unusual scenarios. However, they are rarely subjected to real-life terrors. When filming The River, however, Gaitan had some very frightening experiences.
In general, the experience was more frightening than any experience she had previously experienced. They would spend long nights on a boat, listening to large animals in the water around them. While she was swimming one day, she found herself so far from land that all she could see was ocean. She managed to safely swim to shore, but not before seeing a shadow in the water that looked like a shark.
4. She has fought for some of her roles
After she established herself as a formidable actor, Gaitan has found herself in a position where directors ask her to act in their productions. However, she has also put in a great deal of effort to earn parts. One such occasion was when she managed to earn a part in Sin Nombre. The director was unsure about casting Gaitan, as the character had a Honduran accent. Gaitan eventually convinced the director of her abilities and landed the part.
3. She helps form her characters 
Most young actors are so happy to land high profile parts that they are willing to perform whatever the script demands. Others, like Gaitan, value their performances so much that they contribute to the characters. She has stated that she is happy to give her opinion on the words and actions of her characters if needed. Often, this is the case when English directors misunderstand how dialogue sounds in Spanish.
2. She began landing important parts while she was only a child 
Many actors begin working in their youth. However, few child actors have the talent and work ethic to land important parts. For Gaitan, however, notable roles came quickly in her career. She started acting when she was only 9 years old, and had a vital role in Innocent Voices when she was only 12.
1. She was quick to learn English 
Learning English is a vital skill to learn for international actors making their way into the North American entertainment industry. Obviously, learning a new language as an adult is a very difficult proposition. Gaitan, however, reportedly learned English in only 3 months. She stated that speaking English with the crew of The River was instrumental in learning the language.
Final Thoughts
Paulina Gaitan has seen great success in both Spanish and English productions. In order to find success in both languages, she learned English in only 3 months. She also quickly adopted a Honduran accent in order to land a part. Given the incredible critical praise she has earned for her performances in Narcos, fans can look forward to seeing much more from this talented actor in the future.