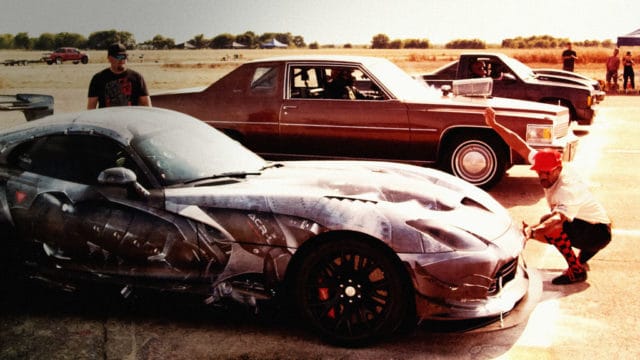 The Fast and the Furious movie franchise has captivated audiences for years, spawning numerous sequels and showing no signs of slowing down. It's no surprise that Netflix decided to create its own car-centric show, Fastest Car. However, there are some key differences between the two. In this article, we'll explore 5 unique aspects of Fastest Car that set it apart from its movie counterpart.
1. Fastest Car is a reality TV show
The most significant difference between The Fast and the Furious and Fastest Car is their format. The former is a fictional movie series, while the latter is a reality TV show that follows real-life races. Fastest Car delves into the lives of the people involved in this unique racing scene, showcasing not only the fast and exotic cars but also the stories behind them.
2. The show challenges preconceived notions about cars
Not all the cars featured in Fastest Car are exotic or flashy. Some look like they could have been plucked straight from The Fast and the Furious, while others resemble daily drivers from decades past. The show teaches viewers not to judge a car's performance by its appearance alone. It's not the body style that matters, but the engineering and power under the hood. Many times, the drivers of exotic cars are shocked by the speed of these seemingly ordinary vehicles.
3. At its core, Fastest Car is about passion
While racing is the central focus of the show, there's much more to it than just fast cars. Fastest Car aims to tell the stories of the people involved in this lifestyle, exploring their passion for racing and the reasons why building and driving these cars is so important to them. This relatable aspect of the show allows viewers to connect with the racers on a deeper level, as everyone has a passion for something in their lives.
4. The show delves into the nitty-gritty details
Car enthusiasts and speed junkies will likely appreciate Fastest Car's attention to detail when it comes to building the vehicles. Many racers featured on the show purchase old chassis, strip them down, and rebuild them from scratch, meticulously focusing on every aspect to reduce weight and increase power. This in-depth look at the mechanics of the cars is sure to captivate those who love understanding how things work.
5. Fastest Car features a diverse cast of characters
The show highlights people from all walks of life who share a love for racing. Viewers will meet individuals who dedicate their lives to working on these cars, as well as professionals who pursue racing as a hobby in their downtime. Fastest Car brings together gearheads, attorneys, doctors, and more, all united by a common goal and passion for speed.