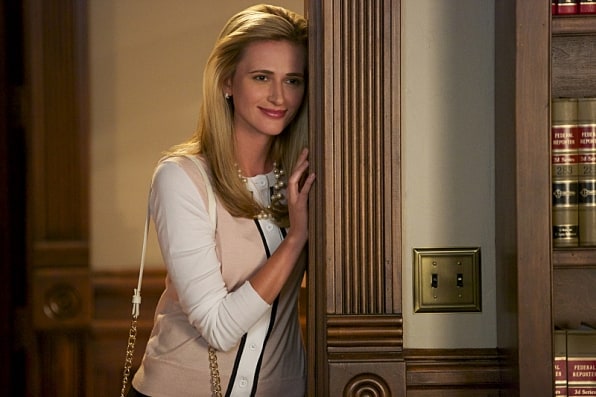 Megan Ketch is an American actress who might be most recognizable for her roles in The Big Wedding and American Gothic. Recently, she has been cast in an upcoming Syfy pilot called Tremors, which is a sequel to the sci-fi movie of the same name from 1990. Suffice to say that it involved huge, man-eating worms, which are bound to make a return in the pilot in some manner.
Here are five things that you may or may not have known about Megan Ketch:
Lead Role in Gotham Pilot
In 2012, Ketch was cast in a lead role in the Gotham pilot. Despite sharing a name with the DC Comics-based TV show that is running at the moment, said pilot was not based on the same setting. Instead, it was supposed to have been a supernatural police drama centered around NYPD officers who have been tasked with looking into cases of a magical nature. Unfortunately, Gotham resulted in a TV movie but never managed to launch a full-scale TV show.
Replaced Jennifer Esposito on Blue Bloods
Later in 2012, CBS dropped Jennifer Esposito from the police drama Blue Bloods because of her celiac disease, which is an autoimmune disorder affecting the small intestine that is triggered by eating the gluten that can be found in grains. In Esposito's case, her condition was so bad that she collapsed on the set at one point, but CBS rejected her request for a reduced schedule. As a result, Esposito's character Detective Jackie Curatola was played by Ketch in Season 3 of Blue Bloods.
Had Movie Debut in The Big Wedding
The Big Wedding was the movie that saw Ketch make her debut on the movie screen. In it, she played Jane, the daughter of Lyla and her husband Andrew. In turn, Lyla is one of the three children of Ellie and Don Griffin, who were married for 20 years but have since divorced one another because of extra-marital shenanigans. Jane was no more than a small part in the not so successful movie that nonetheless managed to surpass its break-even point, seeing as how the character showed up towards the end after much time had passed.
Had a Role in Jane the Virgin
Jane the Virgin is a telenovela with drama, romcom, and satirical elements based on a Venezuelan telenovela of the same name but rendered in Spanish. It is centered around the titular character, whose relationship with her police boyfriend becomes complicated when she is artificially inseminated by mistake during a routine checkup. In the telenovela, Ketch played Susanna Barnett, who was Jane's police boyfriend Michael's partner. Given the nature of the TV show, it should come as no surprise to learn that this resulted in shenanigans, though unlike what a lot of people would suspect, said shenanigans were not romantic in nature. Instead, Ketch's character was actually another character in disguise, who just happened to be a crime lord.
Had a Main Role in American Gothic
Some people might remember American Gothic from 2016, which was a mystery drama on CBS that was cancelled after just a single season. Ketch had a main role in the TV show as Tessa Ross, a member of the rich Hawthorne family who are thrown into turmoil when they discover that one of their family members might have been a serial killer.
Tell us what's wrong with this post? How could we improve it? :)
Let us improve this post!