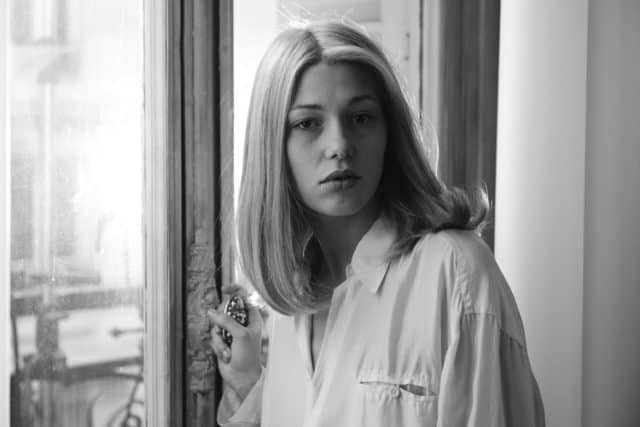 Mathilde Ollivier is a French actress and model who although is now well-established in the modeling circuit, is still establishing her name in theatre, television, and film. This up-and-coming actress is now rising to prominence. She is now best-known for her roles in the films 'Jersey Island', 'Valeria', and 'Overlord'. Here are five more things that you probably didn't know about Mathilde Ollivier.
1. She Showed Talent as a Performer from a Young Age
Mathilde Ollivier showed potential as a performer from a very young age. At just the age of three, she was already enjoying lessons in dance, theatre, and musicology. She lived in a household where cinema was an important part of their life and the family would watch many films. As a child, she would learn the lines of her favorite character and then create costumes so she could reimagine the scenes. This was an early demonstration of her love for acting.
2. She Has Had Extensive Training in the Performing Arts
To prepare her for a career in entertainment, Mathilde Ollivier has had extensive training in the performing arts. Between 2007 and 2010, she attended the Cours Simon School of Drama. At the same time, she was also a student at the International Academy of Dance School of Performing Arts. In 2011, she continued her education at Cours Simon School of Drama and attended until 2014. In 2017, she began voice and accent coaching with Marina Tyndall and Mary Howland. This training has prepared her well for taking on a diverse range of roles in her professional acting career.
3. She Has Modeled for Several Magazines
In addition to her work as an actress, Mathilde Ollivier has also worked extensively as a model and this has involved her appearing in many well-known publications. Amongst others, these have included the March 2016 edition of Vogue Magazine, the October 2016 edition of Purple Fashion Magazine, and the April 2017 edition of Twin Magazine.
4. She Played the Lead Role in 'La Sainte Famille'
In 2017, Mathilde Olliver had one of her best roles in television. She played the lead role of a young nun called Claire in 'La Sainte Famille'. This television drama film was directed by Marion Sarraut and written by Jacques Kirsner. The title of the film translates as 'The Holy Family'. The film also starred Stanley Weber in the lead male role, Dominique Labourier, and Gerard Desarthe. As this is a French television film, it is performed in the French language and was only released in France.
5. She Took the Lead Role in 'Walking Home'
Mathilde Ollivier played the lead female role in 'Walking Home' opposite Charlie Gustafsson. For the majority of the film, there is only Ollivier and Gustafsson on screen. This 2016 romantic drama was about two students from different countries who meet on the last night of their school trip to Italy. After meeting, they build a rapport and a bond is created. This film was written and directed by Maximilian Richert. He is also the writer and director of 'What You Want Is Gone Forever'.
Tell us what's wrong with this post? How could we improve it? :)
Let us improve this post!