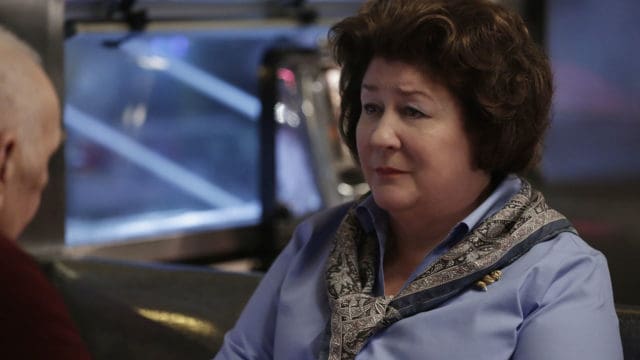 While she is rarely mentioned in the same conversation with the likes of Nicole Kidman or Meryl Streep, Margo Martindale has amassed a rather impressive acting resume over the last several years. She has conquered both TV and the Big screen, and she has had some rather impressive runs on TV series over the last several years. One series, The Millers, was recently cancelled, much to the dismay of Martindale, but she has taken it all in stride.
She has a very influential role in the TV series, The Americans, which is currently in its 6th and final season. While no one can be certain which direction Margo's career will take over the next decade, there are some interesting facts about the actress that most of her fans don't know.
1. She Has An Uncanny Focus and Excellent Work Ethic
When asked how she was able to recover from the cancelling of "The Millers," the actress simply pointed to the fact that she has invested a great deal into her craft, and she is consistent working at getting better. She also stays busy. The moment that these found out that the show was canceled, she immediately jumped back into the sitcom pilot carousel. She understands that acting is a business and things will not always go as expected, so, you must have the ability to make the necessary adjustments.
2. We She First Heard that "The Millers" was Canceled, She Thought It Was A Joke
Margo says that she had just finished shooting and went home to take a quick nap before heading to check out a play. During this time, she received a phone call from the show's creator, Greg Garcia, who told her that the show had been canceled. Her response was, "okay, why did you really call?" It was then that Garcia confirmed that he was being serious. She said that it was hard for her to believe it, and she was just falling into her role.
3. People Think She Plays Evil Women
One interesting point that Margo has made is that she feels that many people believe that she plays evil women on a regular basis. She believes it has to do with her recurring role on The Americans that people are basing their assessment. It speaks to her ability to really sell her character to the public. It is a sign of a good actress/actor when the public identifies with the character more than the actress.
4. She Has Won a Primetime Emmy Award
While most people will likely associate Margo with the Big Screen, she has actually done some extensive work for television. In fact, she has won a Prime Time Emmy Award for her role in Justified. She has also been nominated for the Screen Actors Guild Awards and Critics Choice Television Awards. Margo has definitely done a great job and rounding her career to be highly diverse.
5. She Drew Her Inspiration for August: Osage County From Meryl Streep
Margo Considers Meryl Streep to be the best actress alive, and she says that she continuously looks over her should to Streep for inspiration in playing the role of the family matriarch in the TV version of the story. This only seems reasonable, since Streep gave a jaw-dropping, award winning performance for the version made for the Big Screen.
Tell us what's wrong with this post? How could we improve it? :)
Let us improve this post!