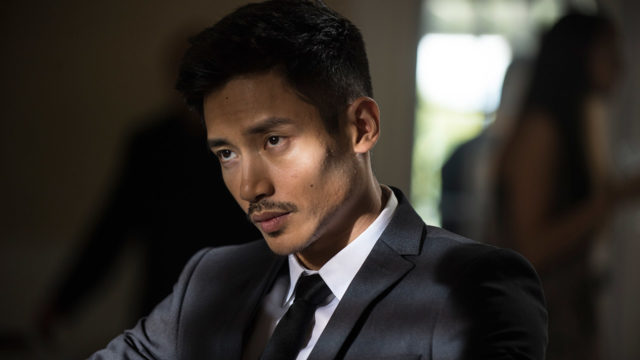 Fans of The Good Place will recognize Manny Jacinto as Jason Mendoza, who was pretending to be Jianyu Li. However, it should be noted that he has appeared in a number of other roles in other projects as well, meaning that there is more to him than just that one particular role in that one particular project. Here are five things that you may or may not have known about Manny Jacinto:
He Is Canadian
Jacinto is a Canadian. However, he was born in Manila in the Philippines before his family moved over to Canada. Jacinto's birthplace explains his family name, which is a Spanish name that means Hyacinth. Curiously, the name can refer to not just the flower called the Hyacinth but also a Roman Catholic saint named Saint Hyacinth who was martyred by the Roman emperor Gallienus.
Raised in Richmond, BC
Over in Canada, Jacinto grew up in Richmond, which is a city situated on the coast of the Canadian province of British Columbia. It is considered to be part of Metro Vancouver, with Vancouver being found to its north while being surrounded by other communities such as Burnaby, Delta, and New Westminister. It is interesting to note that Richmond is one of the most popular destinations in Canada for immigrants, as shown by the fact that more than half of its residents are immigrants.
Participated in Hip Hop Dance Competitions
In college, Jacinto studied civil engineering, with the result that he came out of the University of British Columbia with a Bachelor's degree in Applied Science. However, while he was working as an intern, he started competing in hip hop dance competitions. Something that led in time to his choice to become an actor.
Debuted in Once Upon a Time
Jacinto's first role as an actor was in Once Upon a Time, which is an ABC fantasy drama that is now on its seventh season. It was no more than a minor role, seeing as how his character showed up in no more than a single episode. However, that particular role was soon followed by other roles in other series, with examples ranging from Supernatural in 2013 to The 100 in 2014 and iZombie in 2015.
Has Played a Triad Leader
Besides his recent role as Jason Mendoza on The Good Place, Jacinto might be best-known for his role as a character named Wing Lei on a Canadian spy thriller called The Romeo Section. For those who are curious, Season One of The Romeo Section was about a professor managing both male and female spies called Romeos and Juliets, who engaged in intimate relationships with people for the purpose of conducting espionage. In the season, said character was focused on finding the leader of the Red Mountain Triad, Wing Lei, who was played by Jacinton, while being assisted by the Romeos and Juliets. Overall, Jacinto's performance as the character seems to have been well-received, seeing as how he actually received a nomination for a Leo Award, which refers to the awards conducted by the BC film and TV industry.