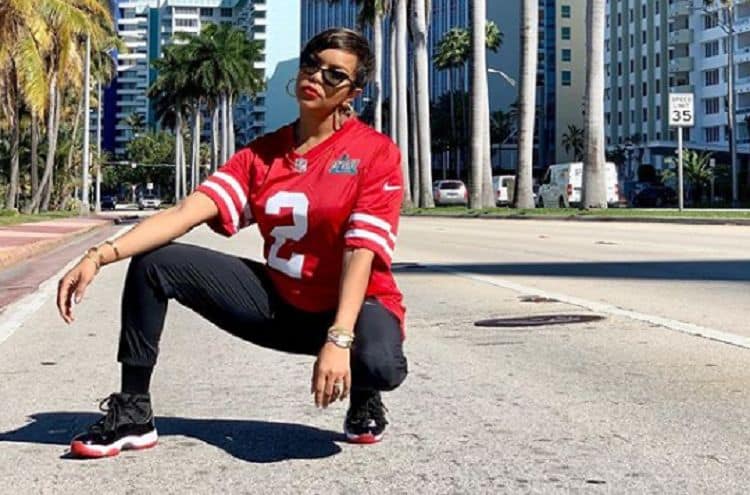 LeToya Luckett is known to fans as a singer and the star of VH1s "Single Ladies" as music executive Felicia Price. She's can be serious or funny, but her preference is to be on the "goofy" side as she describes. Her admirers love her great sense of humor and her amazing stage presence, but here are five things that they don't know about her.
1. Her best friends are also celebs
When asked who she is closest to, she chose two well-known celebrities as her besties. She is friends with Michelle Williams who is a former member of the musical group Destiny's Child. The two formally met at a fundraiser when Michelle approached LeToya and started a conversation. They began meeting getting together and the friendship blossomed. The two women both share a fondness of Krispy Kreme donuts. In addition, she is very close to Keisha Knight Pulliam who was a child star who appeared in "The Cosby Show." The two have been friends for over a decade.
2. LeToya is a perfectionist
Luckett has a real issue if she doesn't feel that something is done right. If it isn't perfect, she keeps repeating it until she's convinced that it is the way that it is supposed to be. She shared that she repeats parts of her webisodes over and over, and it drives her manager nuts. This may be one of the reasons why her webisodes are so good. She insists on delivering nothing but the best for her fans and they in turn appreciate her work.
3. She loves "Scandal"
The bright and shining star has to have a regular dose and describes herself as being addicted to "Scandal." She joined a multitude of other fans of the show and she has done her share of waiting for the premiere of each season. She understood when Kerry Washington had a baby, but she went through withdrawals when Liv, her favorite character was absent. LeToya is just too cool!
4. She has a deep appreciation of food
LeToya is a self-described "foodie." Fans may not know that she refers to her self described "inner fat girl" Mabel as a Georgia native, extremely fond of deep fried cuisine. When she has a strong and unrelenting desire to tear into some calorie rich food, she blames Mabel for it. She resists, but Mabel is so very strong willed, that she eventually gives in and allows her to win.
5. She was in elementary school with Beyonce
LeToya shared that Beyonce owned a pair of British Knight shoes and she would wear them to school. She would tease her about it because they are known as "BKs" because of the initials of the company. These just happened to be Beyonce Knowles' initials as well. Letoya would tell her she probably thought she was really cool for having the shoes. We're not sure if that was the case, but kids like to give their friends a rough time whenever they can. LeToya even gave Beyonce the nickname BK, which you can't argue, was fairly appropriate.
Tell us what's wrong with this post? How could we improve it? :)
Let us improve this post!