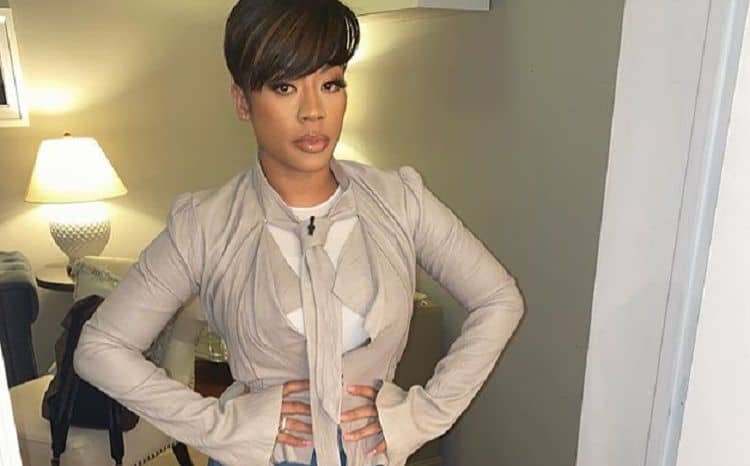 Keyshia Cole is an American singer and songwriter whose career in the music industry started at the age of 12 but started picking up speed when she moved out to Los Angeles from her native Oakland at the age of 18. So far, she has released six albums while a seventh is on its way in the fourth quarter of 2017, which have brought her enormous success from both a critical and a commercial perspective.
Here are five things that you may or may not have known about Keyshia Cole:
Met Her Biological Father for the First Time in 2016
Cole's biological parents are Francine Lons and boxing trainer Virgil Hunter. At the age of two, she was adopted by a pair of family friends named Yvonne and Leon Cole, which is why her family name is Cole rather than either Lons or Hunter. Regardless, it is interesting to note that Cole had never met her biological father until 2016, which was after a paternity test had confirmed the biological connection between them.
Met MC Hammer and Tupac Shakur
At the age of 12, Cole was introduced to MC Hammer, which saw the start of her involvement in the music industry. Furthermore, it is interesting to note that Cole has met Tupac Shakur, making such a strong impression on him that he promised to help her become a professional singer by becoming involved in one of his upcoming projects. Unfortunately, the night that Tupac Shakur asked her to become involved was the same night that he was killed in a shooting.
Has Had a Number of TV Shows
So far, Cole has not had one but rather a number of TV shows. For example, there was a six-part docu-series called Keyshia Cole: The Way It Is, which explored both her personal and her professional lives from a number of perspectives. Furthermore, there was Keyshia & Daniel: Family First, which as its name states, focused on the marriage of Cole and her husband. Finally, there was Keyshia Cole: All In, which served as a continuation of the previous TV show in spite of Cole's poor impression of the substandard editing from the same.
Will Have a Shoe Line
In June of 2017, Cole announced that she will be launching her own shoe collection in collaboration with Steven Madden. She has stated that this is something that she has been interested in doing for some time, while also showing excitement about the chance to collaborate with Steven Madden, who she says is someone with a style that she likes. For those who are curious, the shoe collection will focus on boots, wedges, and high heels in particular.
Inspired By a Number of Artists
Cole's music is inspired by not a single artist but rather a number of them. For example, it should come as no surprise to learn that she was inspired by Tupac Shakur, whose music she listened to when she was growing up. Furthermore, she has mentioned not just Mary J. Blige but also Brandy and Monica. In particular, it is interesting to note that Cole has mentioned Big Daddy Kane, a Grammy Award-winning artist who has a strong influence in Brooklyn, as well as others such as LL Cool J and Queen Latifah.