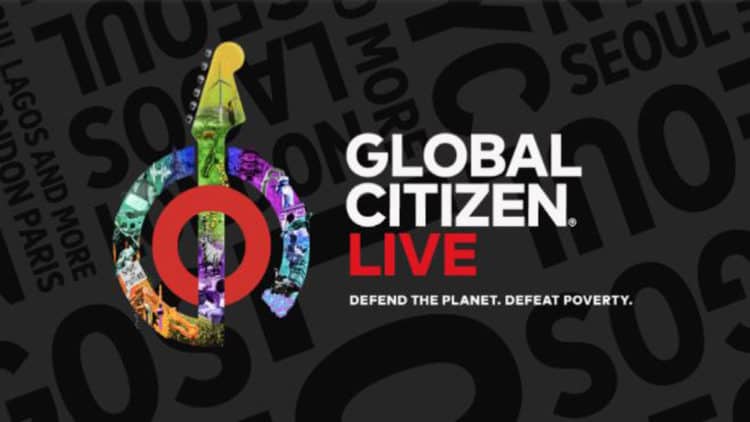 In the history of live broadcasting, no single person has recorded extremely higher views than the late professional boxer, Muhammad Ali. In his prime, Ali drew audiences in the billions through his much-hyped matches with industry rivals. Muhammad Ali vs. Leon Spinks II is by far his most viewed match. On the 15th of September, 1978, Spinks and Ali had a re-match, following one of the biggest boxing disputes ever, that saw Spinks get stripped of his Heavyweight Championship. Through the years, Ali surpassed viewership history with broadcasts such as Muhammad Ali vs. Larry Holmes: The Last Hurrah, Muhammad Ali vs. Antonio Inoki, Muhammad Ali vs. George Foreman: The Rumble in the Jungle, and Muhammad Ali vs. Joe Frazier III: Thrilla in Manilla. Even in death, the boxing legend went out like the greatest in the world, with his June 2016 memorial service, whose planning he'd been a part of years before his death, having a record one billion views.
While Ali dominated numbers with his high-profile fights, his was but part of a trend that began in the '60s. The May 1960 wedding between Princess Margaret and Lord Snowdown marked the beginning of high viewership, recording a total of 300 million views at the time. Years down the line, British royalty would dominate this arena, with the weddings between Prince Charles and Lady Diana Spencer, Prince William and Catherine Middleton, and that of Prince Harry and Meghan Markle equally recording viewership figures in the billions. Other events that have collectively attracted mass audiences include the Olympics, the first inauguration of former President Barack Obama, the World Cup, the memorial services of Michael Jackson and Princess Diana, and high-profile benefit concerts such as Live 8 and Live Aid.
Bob Geldof And Midge Ure: The Brains Behind Top Benefit Concerts
Following the beginning of the 1984 famine in Ethiopia, Bob Geldof and Midge Ure recorded a song titled ' Do They Know It's Christmas?', featuring top artists in Britain and Ireland. The song, upon release, sold a million copies on its first week, and eventually became the number one Christmas song that year. The song also got worldwide airplay, and, instead of raising Geldof's projected £70,000 towards Ethiopian aid, it raised an estimated £8 million. The success of 'Do They Know It's Christmas?' birthed Live Aid, Geldof, and Ure's benefit concert that was held in July of 1985. Aimed at raising funds for the Ethiopian famine, the concert was held in two places at the same time; Wembley Stadium in London and John F. Kennedy Stadium in Philadelphia. Both concerts collectively recorded an attendance of nearly 160,000 people. It was watched in an estimated 150 countries, recording a viewership of 1.9 billion.
In a 2007 interview with the BBC, Geldof disclosed what the moment felt like for him. " I felt a huge connectedness. Uhm…possibly it was the electronic loop that we'd fired around the planet, but certainly, I imagined Buenos Aires, Idaho and realized that they were all watching that and that everyone I'd ever met in my life, even casually, was possibly watching. And there was my dad, who…we'd had a rough time when I was a kid and now we are good friends, and then everyone in this place. I was doing a song which was a hit called 'I Don't Like Mondays' and I got to the line '…the lesson today is how to die', and it pulled me up sharp in anticipation that I was going to sing that, and I stopped. As I'd stopped and the band stopped with me, I thought I'd take in everyone. I just looked around this vast sea of people but the noise rose to this amazing pitch, and I felt very centered. And very true."
Global Citizen Live
Global Citizen was founded by Australian humanitarian Hugh Evans alongside Wei Soo and Simon Moss as the Global Poverty Project in 2008. The project is aimed at ridding the world of poverty by the year 2030. Over the years, the organization has raised more than $5million to aid in its goal of eradicating poverty and contributed funds to the tune of $100 million towards polio vaccination. In 2016, it established the Global Citizen Prize which honors leaders who are positively contributing towards their causes that are aligned with the UN's Sustainable Development Goals. In a February 2021 interview with Comedian Trevor Noah, Global Citizen co-founder Hugh Evans said of his organization's strategy: " We are really a membership organization. We've got over 11 million members around the world, and they take action, and they call on governments to make multi-billion dollar pledges to help eradicated poverty within our lifetime."
One of the ways the organization works towards its goal is through the Global Citizen Festival, a brainchild of Hugh Evans and Ryan Gall. The inaugural festival debuted in 2012 and featured artists such as John Legend, K'Naan, and The Black Keys. The concert is but a reincarnation of Bob Geldof and Midge Ure's initiative and is a format that has proven to be successful since its inception. The concert has seen performances by the world's best-selling artists like Beyonce, Jay Z, Ed Sheeran, Pharell Williams, and Coldplay, and had appearances by top actors including Leonardo DiCaprio, Forest Whitaker, Taraji P. Henson, Dakota Johnson, and Natalie Portman. All of the festivals have recorded an estimated $1.3 billion in pledges. The festival has been held every year since 2012, with the exception of 2020.
The Global Citizen Live concert will be held on the 25th of September, spanning across six continents, over a 24-hour period. It is, according to the organization, 'a recovery plan for the world, which focuses on Covid-19, ending the hunger crisis, resuming learning for all, protecting the planet; and advancing equity for all.' The concert will be broadcast in partnership with corporates such as Cisco, P& G, The CocaCola Company, YouTube, and Verizon. The lineup of performing artists is diverse and includes Angelique Kidjo, Adam Lambert, Andrea Bocelli, Billie Eilish, the Black Eyed Peas, K-pop sensation BTS, Grammy-Award winner Burna Boy, Camila Cabello, Coldplay, and Davido to mention but a few. The festival organizers urge people from all over the world to join in achieving its goal of making the world a better place by signing up as Global Citizens on its website.Taraji P. Henson