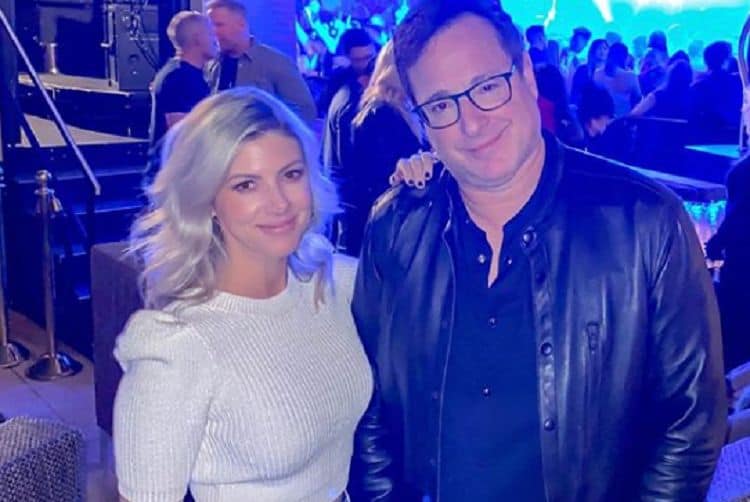 Primarily, Kelly Rizzo is known for being the host of the web series called Eat Travel Rock. However, since she is an expert on the subjects that come up in her series, she makes regular appearances elsewhere as well. Recently, it has been announced that Rizzo has gotten engaged to Bob Saget, who should be most familiar to people because of his role on Full House and Fuller House.
Here are five things that you may or may not have known about Kelly Rizzo:
She Comes from Chicago
At the moment, Rizzo resides in Los Angeles, which is perhaps unsurprising considering her role in the entertainment industries. However, before she moved out to Los Angeles, she came from her hometown of Chicago, where she remains popular with a fair number of its residents. On a semi-related note, it is interesting to note that Rizzo has called herself Sicilian because of her familial roots.
Got Started in the Real Estate Sector
After she went to college, Rizzo got started in the real estate sector, where her family happened to be running a business of their own. However, Rizzo knew that real estate was not where she wanted to be, which is why she got started on the process of turning her interests in something that could serve her as a real career.
Eat Travel Rock Started Out as a Blog
Currently, Eat Travel Rock is best-known to most people as a web series. However, it started out as a blog, which is still running in the present. With that said, the blog is but one component of Rizzo's online presence, as shown by the existence of her Instagram account along with all of its followers. Likewise, Rizzo is not just an online personality but also involved with a radio series as well as a number of TV shows related to the entertainment industries.
Named Travel Queen by Michigan Avenue Magazine
In 2017, Rizzo was named Travel Queen by Michigan Avenue Magazine. For those who are unfamiliar with the name, it is a publication that specializes in catering to upscale readers, which in turn, makes it a valuable resource of businesses that are interested in marketing towards said clientele. The title is rather unsurprising considering the sheer amount of traveling that Rizzo does as part of her web series, which sees her traveling from place to place meeting with a wide range of famous names in the entertainment industries.
Met Bob Saget in 2015
Rizzo met Bob Saget in 2015 because of a mutual friend. Since that time, Rizzo has shared numerous posts as well as photos about their relationship on her social media accounts, which have been fueled by their fondness for one another as well as their shared interests. One of Rizzo's latest posts sees her showing off the diamond ring that represents her engagement while eating oysters, which provided her with the perfect chance to make a joke about not needing pearls when she has the ring.
Tell us what's wrong with this post? How could we improve it? :)
Let us improve this post!