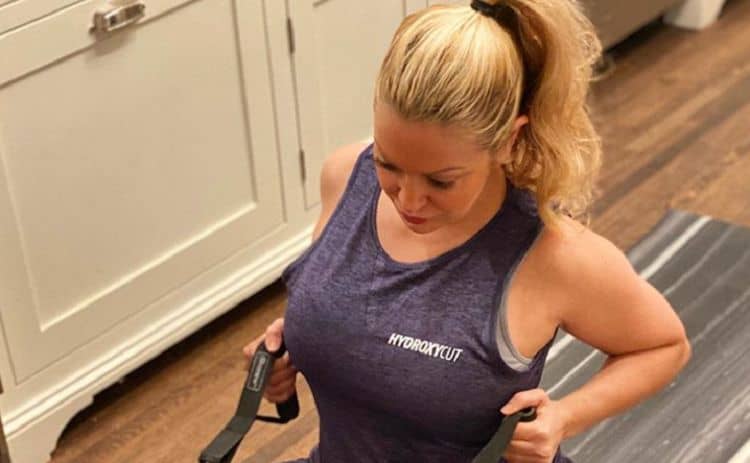 Katie Cazorla is one of the cast members of Second Wives Club, who is known for her sense of humor as well as her no-nonsense approach to things. As a result, it should come as no surprise to learn that these characteristics come from her background, which can provide plenty of fascinating reading to those who are interested in learning more about the people who appear on their TV screens.
Here are five things that you may or may not have known about Katie Cazorla:
She Had to Live Out of Her Car
Katie was born in Elmira, NY. In time, she headed out to Los Angeles in order to pursue her dreams, but once she was there, she had to live out in her car as she established herself in her new home. Something that still speaks volumes about the extent of her determination.
She Is an Entrepreneur
With cosmetic nail schooling, Katie started up The Painted Nail, which can be found outside of the W Hotel. Like its name suggests, it is a nail salon that has benefited a great deal from her creativity, with an excellent example being how its clients are served wine while being offered a wide range of fascinating nail art options. Over time, Katie's success with her nail salon has enabled her to launch her own line of nail products, thus further cementing her success as an entrepreneur.
She Had Her Own Reality TV Show
The uniqueness of The Nail Salon caught the attention of Sally Ann Salsano, who is best known as the TV producer behind Jersey Shore. As a result, Katie got her own reality TV show Nail Files, which stood out by being the sole reality TV show about nails and nail salons. In total, it ran for 16 episodes separated into two seasons from 2011 to 2012.
Has a "Forever Fiance"
Katie is engaged to Walter Afanasieff, a Russian-American record-producer and songwriter who has won more than one Grammy Award for working with artists such as Mariah Carey, Celine Dion, Whitney Houston, Lionel Richie, and Michael Bolton. She has joked about him being her "forever finance," which is because the couple have been together for 11 years and engaged for close to 6 years. However, it is interesting to note that Katie claims that while people believe that their prolonged engagement is because of him, the truth of the matter is that it is because of her.
Loves Taco Bell
Success hasn't changed Katie's personal preferences beyond recognition, as shown by the fact that she still loves Taco Bell. In fact, one episode of Second Wives Club actually featured her bringing one of her fellow cast members, Veronika Obeng, to the drive-through at a Taco Bell location for tacos. With that said, Katie also has an appreciation for more high-end eating establishments, as shown by her fondness for a place called Hi SocieTEA, which she has described as a mini tea bar that serves artisan sandwiches and loose leaf teas.