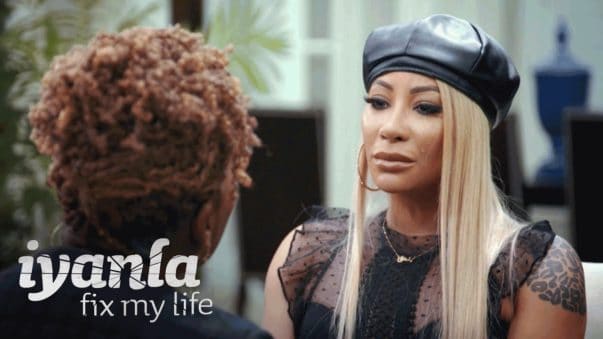 Iyanla Vanzant is the kind of woman that has been through a great deal in her life and has somehow come out on the other side with the kind of wisdom, experience, and willingness to share with others that has been inspirational for many people. Her advice, counseling, and just the words she speaks in front of crowds have moved people and convinced them to change their lives around and to become the person they want to be rather than the person they thought they wanted to be.
In many ways she is a very wise person.
5. She's been around since 1980.
This was around the same time that she left her first husband, taking her kids with her to find a better life. She'd already been abused in her younger years and no doubt did not want to take it any longer. Using her own life experience and the knowledge she had Iyanla began speaking to women and to other people in a way that made sense and got them to listen, and she's been doing it ever since.
4. She was born in the back of a taxi cab.
It doesn't seem like this would affect a child all that much since a child would never know unless they were told. But the fact that her mother passed away when Iyanla was just two years of age and her father didn't have much of anything to do with her likely had a lot to do with her development. Add to that the horror of being raped by a relative and you could say that Iyanla did not have a stable childhood.
3. She was ordained as a priestess in the Yoruba tradition.
Iyanla is actually an ordained priestess and spiritual leader as she strives for a greater balance in her life and the lives of others through the Yoruba tradition. Basically speaking this means that she believes that all people are composed of living energy that is fated to one day reunite with the creator. This is a very rough way to say so don't quote me, but she is a very devout individual when it comes to her faith.
2. She's been very active within the public eye.
Iyanla has had many public appearances and appeared on many a talk show to spread the word and to promote her beliefs so long as people allow this. She's never been shy about talking to others about what she does, who she is, and why she is the way she is. To open herself in this manner is kind of awesome since it shows people that she is a very real and very outgoing individual that is there for them.
1. She's an author.
She has written several books that have gone on to line the shelves and sold fairly well. Her words are followed by many people and her experience has been seen as something quite valuable. In terms of her success she has not allowed it to go to her head since she still firmly believes in practicing what she preaches.
She's a very inspirational person.