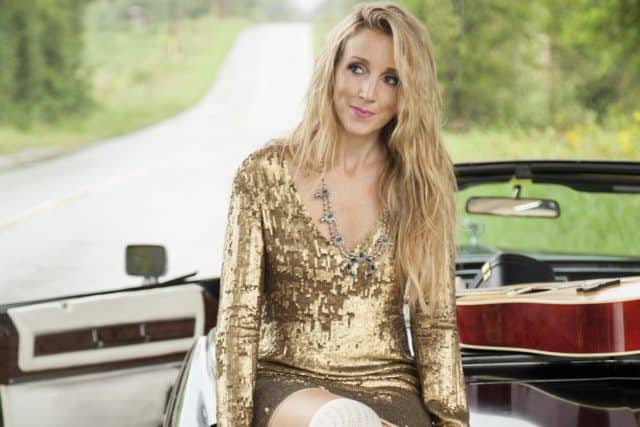 Do you know who Ashley Monroe is? If you follow country music, or maybe even music in general, you probably have at least run across her name a time or two. While some might argue that she hasn't quite hit the upper echelons of fame, she is certainly no rookie, either. In fact, she's been on the music scene for quite some time and she has more than a decent amount of success to show for her efforts. Below are five things that you might not know about her, even if you are a fan of hers and you closely follow her work.
1. She's been working since age 11
Monroe has always been a gifted singer. Some people take voice lessons and learn how to sing over a period of several years. Others, like Monroe, are simply born with a gift that lets them belt it out wherever and whenever they have the opportunity. She started singing in a local talent competition at the tender age of 11, and she ended up winning. After that, she began singing on a routine basis at a local theater. From there, she progressed up through the ranks, singing at local bars and special events. Eventually, the venues got bigger and bigger until she finally made her way to Nashville.
2. She uses song writing to cope with life's struggles
Unfortunately, life throws curve balls at everybody so it's important to have some type of coping mechanism that's healthy. For Monroe, songwriting is the way she copes. Sadly, she lost her father when she was only 13 years old. She found that writing songs about what happened and how she felt about losing him made it easier for her to cope with his loss. In addition, there is a chance that those same songs might help other people who are in similar positions and don't know where to turn.
3. Her musical talent is versatile
As previously mentioned, Monroe is mainly a country music artist. With that being said, she certainly doesn't have a problem crossing over into other genres of music as well. This was proven when she did a duet with the lead singer for Train. Not only did the song end up getting released as a single, but she toured with the band for a short time, performing this song and some of her own at each venue. She even appeared in the music video for the song along with the band. Obviously, she's capable of singing a wide variety of music and making it work for her.
4. She's paid her dues
It's already been mentioned that she worked her way up through the ranks, starting with the smallest local venues and gradually working up to the major venues in Nashville and beyond. She's also paid her dues in other ways. Back in 2007, she was signed with Columbia Records and completed an album for the company, yet Columbia opted not to release it. It wasn't until two years later when she broke free of Columbia Records that the album was finally released. Since that time, she's learned from this painful experience and put it behind her.
5. She's best friends with Miranda Lambert
If you think that you've heard her name associated with the group The Pistol Annies, you're right. This group is composed of Monroe, best friend Miranda Lambert and Angaleena Presley. Together, the three of them have performed at numerous venues and released a few albums. Even better, they plan on releasing another album later this year.