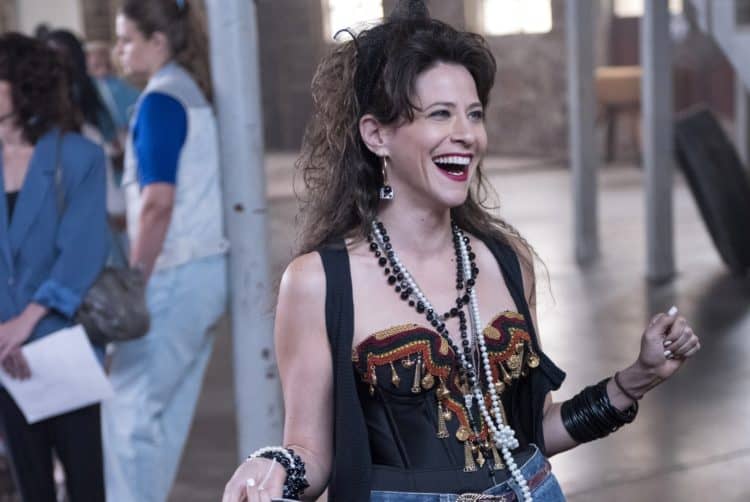 Jackie Tohn is one of those women who excels at just about everything. She's not just a singer or an actress. She's both, and she's been chasing her dreams and making things come true for herself for a very long time. She's one of those multitalented women who doesn't settle. She became an actress and was having the time of her life until she decided it was time to pursue her singing career – and she did it just like so many other people tried to do it…on national television. That said, we thought you might want to know more about the singer and actress.
1. She's 40
Believe it or not, right? It seems 2020 was a big birthday year for this lovely young woman. She turned 40 on August 25 (which means her birth year is 1980). It's a big birthday, so we always want to know how people celebrate theirs. We imagine with so many restrictions in so many of the major cities in the country, though, she didn't get to do what she wanted.
2. She's From Long Island
She was born and raised in Oceanside. It's in Long Island, New York. She spent her time there with her mom and dad and her two older brothers. Yes, this makes her the baby of the family. It probably also meant she had a lot of protection in terms of her older brothers while she was growing up.
3. She's Educated
She spent her entire life focusing on what she wanted to do when she was an adult. This includes going to college where she would become an elementary education major. It might not be an arts degree, but both of her parents were physical education teachers. It only made sense she might be interested in a career in education, too. She graduated from the University of Delaware.
4. She's Been Acting for 30 Years
She was only 10 when she began her acting career. She had a part as an extra in a show called "Ghostwriter," at that time. If you remember correctly, it is a show that was on PBS and designed just for kids. She knew then she loved the acting business.
5. She Left Home
It was 1999 when she and her mother made the decision to move to LA. She'd just finished a one-act play, and her agent thought it might be good for them to move to LA and start working there. She did, and she was given a role in a production there right away.
6. She Was On American Idol
She actually already had an EP out. "The Golden Girl," was the EP she released in 2005. However, she wanted more exposure, so she tried out for American Idol. She actually made it to the Hollywood week and into the Top 36. She did not make it any further than that, however. It was the season Kris Allen took home the title of winner.
7. She Had a Famous Ex
There was a time when she was linked to a very famous man. She and Jason Mraz were in a relationship for some time, but things did not work out. Their romance was sometime in the mid-2000s, and they were able to keep their relationship as private as possible since neither are exactly the outgoing and always in the press type.
8. She Has a famous Ex-Roomie, Too
There was a time when she was living in LA on her own with a roommate who was not her mother. You might just recognize her roommate's name, too. It's Jessica Biel. You know, the famous actress, and the wife of famed superstar Justin Timberlake? Yes, that one.
9. She Has an Impressive Following
Jackie Tohn is not a household name for many people, but she's someone with a rather impressive following on social media. Her Instagram page boasts more than 65.8k followers. That's mid-range influencer level followers, which is something so many people wish they had.
10. She's Private
Here is one woman who doesn't share too much about her life. She is always happy to share her work. She's always happy to give us a sneak peek at what she's up to, but she's never giving us too many personal details. She doesn't really discuss her personal life that much, and that is not a bad thing. When you are so exposed to the public, you do want to keep a little of your own life to yourself, and there is not a thing wrong with that.