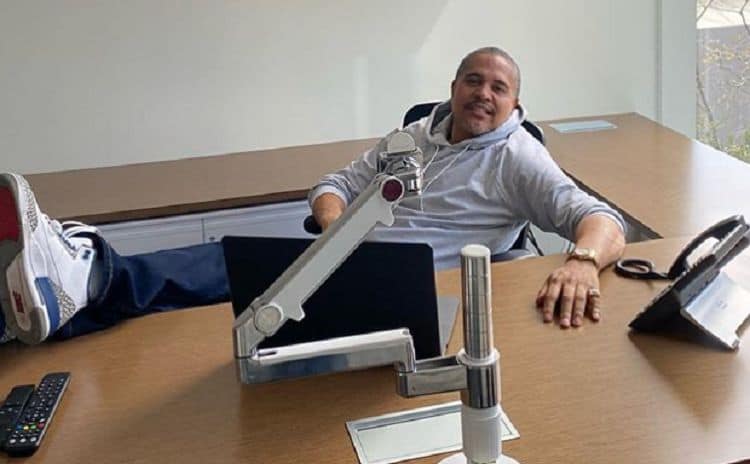 Irv Lorenzo aka "Irv Gotti" is an entertainment and music industry veteran. He's associated with such names as Russell Simmons, Sean Combs, and Lyor Cohen. This guy is without a doubt gifted and has an eye for talent. However, that alone doesn't secure your spot in the world of entertainment. After years of setbacks and hardship Irv Lorenzo is set to make his comeback as the creator and producer of the new BET show "Tales." The scripted anthology series will turn classic hip-hop songs like 'F*** Tha Police' into visual narratives. I don't think a show like this has ever been created. After being gone from the spotlight for so long, I think Irv "Gotti" Lorenzo is in need for a re-introduction.
Here are five things you don't know about this mega producer.
1. He started his career as a music producer
Irv Lorenzo began his career in entertainment as a music producer in 1994. His first major hit was Jay Z's 1996 classic "Can I Get A.." He followed that up with hits by Ja Rule and DMX eventually launching his own record label "Murder Inc" distributed through Def Jam Recordings.
2. As a record label exec, he has sold over 15 million records worldwide
Irv Lorenzo's record label was one of the dominant players in hip hop and R&B in the late 90's and early 2000's pushing out multi-platinum albums by Ja Rule, Ashanti, and various other artist.
3. He had an ongoing affair with R&B singer Ashanti while he was married
Multi-platinum songstress Ashanti was one of Irv Lorenzo's most successful artist during his run as a record label exec… What most fans didn't know at the time is that she was also his mistress. In a recent interview with Hot 97 radio host Funk Master Flex Lorenzo had this to say about his relationship with the artist: "It was intimate. I think everyone knows at this point we had a relationship. She looks great. She could be turning the clock backwards. But I absolutely have no interest [in getting back with Ashanti]. None at all. She looks great… but I have no interest at all."
4. He helped save Def Jam Records
When Irv Lorenzo met Def Jam exec Lyor Cohen, the company was bleeding cash. That all changed when Lorenzo introduced him to DMX and Jay-Z. Combined both artist sold over 10 million records of their first releases on the label. Lorenzo has stated in several interviews and on social media that Def Jam wouldn't exist today without the successes of those two artists.
5. He was federally indicted for his connection to a notorious New York drug dealer
When Irv Lorenzo and his brother Christopher were both charged with money laundering for their connection to New York drug kingpin Kenneth "Supreme" McGriff, it spelled the end for Murder Inc records. Def Jam Records dropped the label and cut all ties with Lorenzo. Although a jury eventually acquitted both he and his brother of all charges, the damage to his career was already done.
Conclusion
After years of legal troubles, public feuds with rapper 50 Cent, and watching his record label crumble after Def Jam Records severed ties with him, Irv Gotti's career appears to be back on the uptick. He has a new BET show "Tales, toping" and he recently announced a partnership with "300 records" to revive his once topping record label "Murder Inc." One thing you can say about Irv Lorenzo is that he knows how to persevere. The ups and downs of his life and career are a story of triumph and hard work that is still unfolding in front of our eyes.