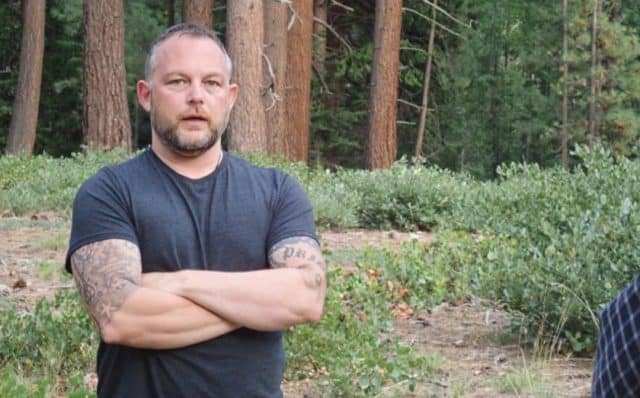 The Hunt for the Zodiac Killer is History's channel novel non-fiction limited series. It opens up fresh investigations into a mystery of a ruthless serial assassin. It bases its story on the Zodiac Killer who was terrorizing people in the early 1960's and even in the 1970's. Even though it did not happen over a long period, experts believe that he took the lives of 37 humans or more. To date he remains one of the most popular serial murders who was never identified. He got away with putting America through atrocious attacks while sending taunting codes and letters that were featuring ancient and bizarre symbols.
Below we reveal 5 things you didn't know about "The Hunt for the Zodiac Killer."
It will be On the Air for Six Weeks
The new five-part series will air its very first episode on November 14th. From here, subsequent chapters will then show every Tuesday night for five weeks. The series will mainly focus on possible Zodiac crimes, Zodiac Ciphers, and a lot more. The series has a team of the best code-breakers and investigators who work in tandem with CARMEL which is a super-computer that is unique and is programmed to think like a murderer. The team has faith that they may have deciphered a remarkable portion of Z340 a diabolically complicated code. They also have unprecedented access to new clues, police files, new witnesses as well as cooperation of representatives who with FBI and CIA.
Characters on the Show Try to Break Z340 Code
It is a Nazi Enigma code that goes to record as one of the toughest to break. Over the years, the best minds in CIA, FBI, and in the US have tried, but they are yet to be successful. The code is a mixture of modern and antediluvian symbology that many have never been able to break.
Main Characters are Top Professionals in their Fields
The professionals who are leading investigations are among the best in their fields. They include Sal LaBarbera who is a retired LAPD homicide detective. He is one of the best detectives in all 52 states. Ken Mains was once an FBI task force member, cold case detective, and Marine Corps vet. Kevin Knight, on the other hand, is a code-breaker and a professor who teaches Computer Science at the University of Southern California. All the experts bring their unique expertise to the table to work with the most powerful computer on earth to try and do what others before them were not able (successfully solve the code). They all work in the lab and on the ground in a bid to finally bring justice to the re-known American monster.
The First Episode Reveals a Name
By the time viewers are through with the first episode, LaBarbera and Mains will have given viewers a name. It may or may not be a name that others investigators had already brought forward. The effort of Knight and his team bear fruit as they uncover something in Z340. However, do not expect that all the revelations will happen in episode one. There is a reason why producers decided to have the final product in a five-part series.
It may Finally Solve the Case
There is a high possibility that the TV show may be the one to solve the case finally. That said, viewers can look forward to watching complicated fictional mysteries that will give them a fresh perspective on one of the most disturbing cases of all time.
Tell us what's wrong with this post? How could we improve it? :)
Let us improve this post!