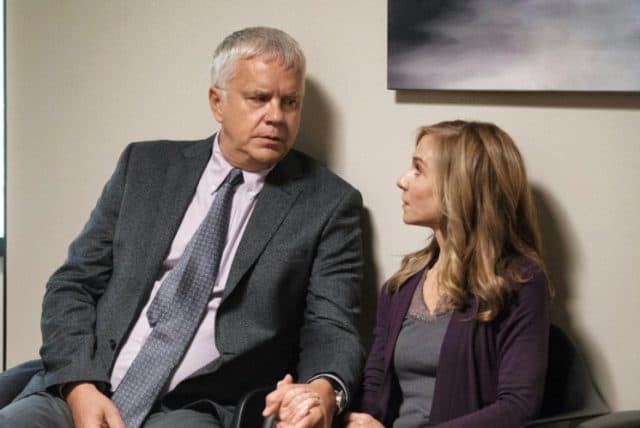 Here and Now is a new drama that has started up on HBO. The first season of the series will feature 10 episodes, which will be broadcast on a weekly basis until the tenth episode is shown on April 15 of 2018. Here are five things that you may or may not have known about Here and Now:
Created By Alan Ball
Here and Now was created by Alan Ball, who can claim distinction for a number of projects over the course of his career. For example, he was the one who wrote American Beauty. Furthermore, he was the one who created True Blood using the series of books called The Southern Vampire Mysteries. However, the project that might be most relevant to Here and Now should be Six Feet Under, which was another HBO drama centered around an American family in modern times.
Features a Multi-racial Family in Modern Times
The main cast of Here and Now is a multi-racial family. First, there are Audrey and Greg Bishop, who have a total of four children. The first three of the Bishop children were adopted – with Ashley having been adopted from Liberia, Duc having been adopted from Vietnam, and Ramon having been adopted from Colombia – while the fourth Bishop child Kristen is Audrey and Greg's biological child. As a result, it should come as no surprise to learn that Here and Now is interested in the implications of race in modern America, though some critics believe that it has not handled said subject as well as it could have.
Features Holly Hunter
Audrey is played by Holly Hunter, who is a true veteran of the entertainment industries. Primarily, people should recognize her for her role in The Piano, which won her an Oscar for Best Actress. However, Hunter has had a wide range of well-known roles in a wide range of other projects as well. For example, she has an important part in Incredibles 2, which is expected to come out in 2018. After all, Hunter is the one who voices Helen Parr, who might be better known to people who watched the first movie as Elastigirl.
Features Tim Robbins
Meanwhile, Greg is played by Tim Robbins, who is a well-known actor as well. For example, he has an Oscar for Best Supporting Actor, which he earned for his performance in Mystic River. However, a lot of people might be more familiar with him because of The Shawshank Redemption, which featured him as Andy Dufresne, the banker who was sentenced to prison for murdering his wife and her lover who served as the movie's protagonist.
Could Have a Supernatural Element
The first season of Here and Now has just started up. As a result, it is difficult to say exactly what is going on. However, it is not unreasonable to suspect that there might be a supernatural element in the series. With that said, Ramon's visions might be connected to a mental health problem of some sort instead, which is why it remains unclear at this point in time.