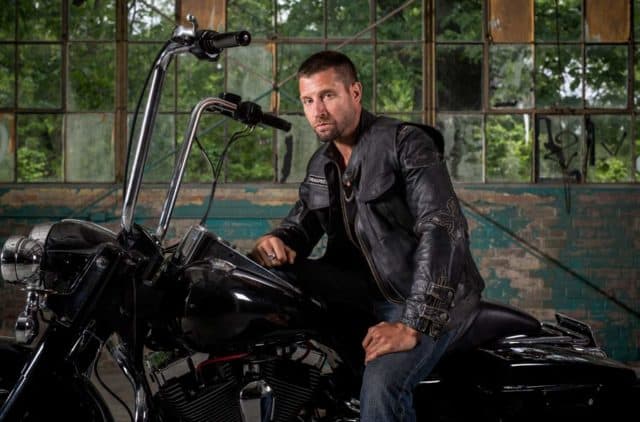 Gangland Undercover is a TV drama on The History Channel based on the life of Charles Falco, who was a meth-dealer turned informant for the ATF who had infiltrated an outlaw motorcycle club. So far, there are two seasons, with the first season focusing on the Vagos Motorcycle Club and the second season focusing on the Mongols Motorcycle Club.
Here are five things that you may or may not have known about Gangland Undercover:
Outlaw Motorcycle Club
In the United States, outlaw motorcycle clubs refer to a post-World War II motorcycle subculture that is centered around cruiser motorcycles as well as a set of principles such as freedom, loyalty to other members of the same motorcycle club, and a refusal to conform to mainstream culture. Some outlaw motorcycle clubs are associated with criminal activities such as extortion, trafficking, and drug dealing, though their supporters claim that these criminal activities are isolated incidences and that the motorcycle clubs should not be labelled as criminal organizations.
Initiation Process
The exact rules can see significant variation from club to club, but a prolonged initiation process for would-be members is common. For example, Charlie Falco started out as a hang-around before becoming a prospect and then a full-patched member. Hazing is common in the initiation process, as shown by the character being forced to perform menial tasks for full-patched members on a 24/7 basis.
One-Percenter
Both the Vagos Motorcycle Club and the Mongols Motorcycle Club are one-percenter outlaw motorcycle clubs. Supposedly, one-percenter is a reference to an American Motorcyclist Association statement that 99 percent of motorcyclists are good people who abide by the law in response to the Hollister riot in 1947. However, it is interesting to note that the American Motorcyclist Association has stated that its own records of its released statements fail to support this claim.
Romanticization
Charlie Falco has spoken out about his experiences as an informant for the ATF. In particular, it is interesting to note that he sees outlaw motorcycle clubs as having been romanticized, which is a serious problem because he considers them to be criminal organizations with good PR. Furthermore, Falco states that the life of the average member is nothing like what the people who romanticize them believe it to be, citing high drug and alcohol use, abuse of the members as well as those around them, and a constant cycle of betrayal between members of the same motorcycle club in the pursuit for power.
Concerns About Safety
In the same interview with Los Angeles magazine, Falco also stated that he is still careful to avoid potential threats to his personal well-being. For example, he checks for cars following him, he spends none of his leisure time in bars, and he avoids areas where the outlaw motorcycle clubs have a presence. Furthermore, Falco has caught himself checking his car for car bombs from time to time, which is a habit cultivated during his time with the outlaw motorcycle clubs when he would have to perform such tasks on a daily basis in order to keep himself safe. In hindsight, Falco sometimes has a hard time believing that he managed to make it out of the undercover operation alive and well.