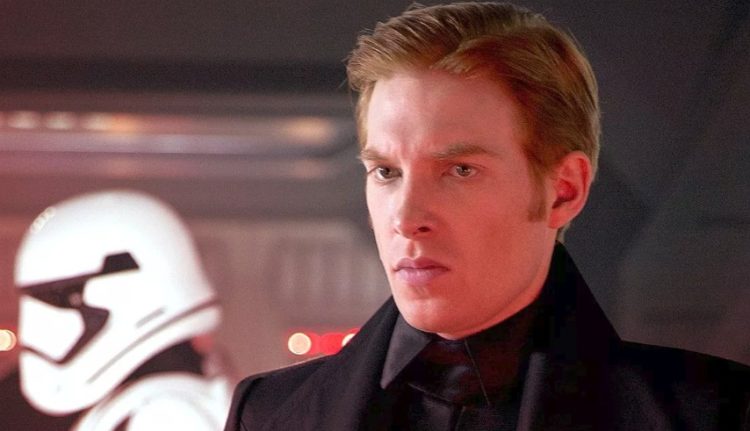 Domnhall Gleeson has been an up and coming actor for the last several years and has been featured in some of the greatest and most acclaimed films in Hollywood. The red-haired Irishman has shown on more than one occasion why he's worthy of the nominations he's received and should be on the fast track to even greater fame as the years continue to roll by. His characters are usually entirely believable and in many cases allow people to relate to him on some level or another so that he can be seen as an actual person and not a caricature. Even his character in Star Wars: The Force Awakens was someone that people can relate to in some way no matter how despicable he was. That's the mark of a great actor if they make you hate or love them in equal measure.
He's bound to become a legend one of these days. Until then, here's a few things you might not have known about him.
5. He's also a writer.
In Hollywood it's wise to diversify and spread your talents around. Some actors are good at writing, others are good at producing, and some are good at directing. This last step seems to be the most logical transition for any actor at some point in their career, but some obviously forego that role in favor of taking on other lucrative opportunities. It's all a matter of which direction they want to go.
4. He's the son of Brendan Gleeson.
If you hadn't figured that out by now then yes, he is the son of famous actor Brendan Gleeson. Just because he's not as big as his dad doesn't mean much, Brendan has a presence that's hard to match, but Domnhall is really trying and will no doubt one day surpass his father in more ways than one. At this point though there's no doubt that Brendan is quite proud of his son.
3. He has a degree in Media Arts.
An educated actor will usually get a nod simply because they've been through the process and thus know what to expect and what is expected of them. But Domnhall has shown that his education and his instinctual talent for acting have complimented one another in a way that has made him a desirable figure on many movie sets. You can be a natural at acting, but having the education to go with it is a great boon that most actors would recommend.
2. He was in Star Wars: The Force Awakens.
General Hux was perhaps one of the most despicable men in the entire movie but he was definitely one of the more important persons on Starkiller Base. The fact that he didn't care for Kylo Ren at all was a nice throwback to the original trilogy in which the moffs didn't care for Darth Vader and his continued influence in the Empire. He admits that he had to ignore the fandom and the originals to do the part, which was probably the best idea for this role. 'Make it your own' is after all a good motto.
1. He's competed with his dad for awards.
They've both been nominated for the same awards and while Brendan tends to win more often than not, Domnhall is coming very close to greatness. There's nothing to indicate that he'll do anything but rise in his career at this point.
Keep a lookout for this guy, he's on the rise.
Save
Tell us what's wrong with this post? How could we improve it? :)
Let us improve this post!