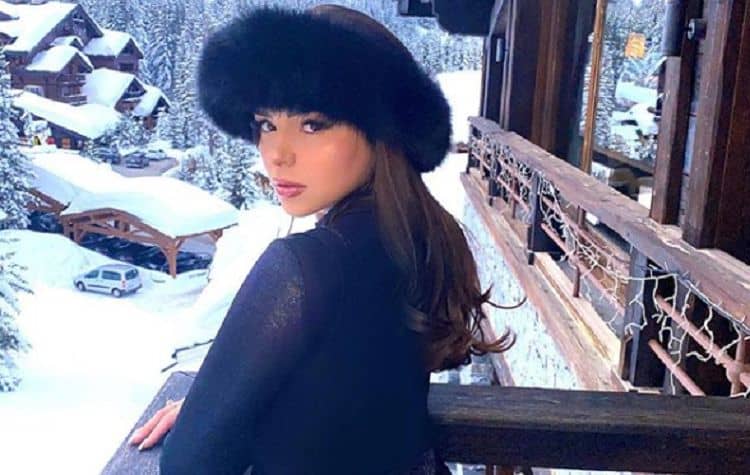 Demi Rose is a famous Instagram model who has been in the news and gossip columns recently. The 21-year-old model loves being in front of the camera, and it loves her back. She has worked professionally, modeling women's lingerie and many of the pictures that she posts are a little too risque for most websites. However, there is a lot more to Demi than her professional life with modeling and trying to be an actress.
Here are five things that you didn't know about her.
1. She grew up in the middle class
Demi Rose is the daughter of a bank manager. The family lived in the West Midlands in the calm and quiet town of Sutton Coldfield, Birmingham, England. Demi's parents were neither wealthy, nor famous. The home that her parents owned is estimated to be valued at 300,000 British pounds, which is modest for the area. The family kept a low profile and were not the type to engage in excessive behaviors.
2. She is an animal lover
When Demi was growing up, she had pets that she loved playing with. The family dog was Leo, a large white Samoyed Husky. Her cat, Raggles was her companion as well. She grew up as a typical teenager in an average household with a cat and a dog, and during childhood, she was able to just be herself, unlike many other famous celebrities in show business.
3. She has been associated with "seedy" characters
Demi has been linked with an escort agency in Miami, Florida that is known for deviant and illegal business dealings. The owner of the service has earned the reputation of being the "black Hugh Hefner," which isn't a positive. The agency has been investigated by the Federal Bureau of Investigation on suspicion of prostitution. Demi is also making a habit of posing in extremely revealing if not racy, photos. This isn't the same thing as posing in a bathing suit, or modeling evening gowns.
4. She is dating Kylie Jenner's ex
Kylie Jenner split from her former boyfriend Tyga. The rapper and Demi were photographed shopping together in Cannes. It appears that Tyga wasn't that torn up about the break up because he's already out on the town with someone new. The bad part of this for Demi, is that they met through an arrangement by the questionable escort service that raises a few red flags. This makes us question how sincere the relationship could actually be.
5. She doesn't use her full name but Demi Rose is Legit
Her name is really Demi Rose. She isn't going by a made-up stage name for her professional modeling, but she has dropped the last name. She was born Demi Rose Mawby. She's made a lot of changes since the time that she was a shy, banker's daughter who enjoyed cooking and playing with her pets. After finishing her college courses in health and beauty, Demi found her confidence and moved to the United States to pursue a career in modeling lingerie.
Save