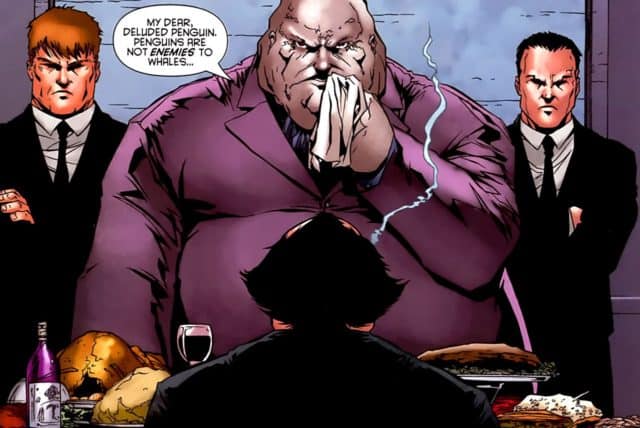 Hailing from the DC Comics setting, Tobias Whale is the nemesis of Black Lightning, who was one of the first black superheroes of note in mainstream superhero comics. In recent times, the crime boss has received renewed attention because he will have an important role in the upcoming Black Lightning TV show that is expected to start broadcasting in 2018.
Here are five things that you may or may not have known about Tobias Whale:
Nicknamed the Great White Whale
Sometimes, Whale is called the Great White Whale as a nickname of sorts. "Whale" is a clear reference to his last name, but the rest of the nickname comes from his physical appearance. First, the character is immense in both size and stature. Second, the character is an albino on top of being a black person. With that said, it remains to be seen how Whale will be depicted in Black Lightning.
No Superpowers
Black Lightning possesses a number of lightning-themed powers, but the same cannot be said for his nemesis. Instead, Whale is what superhero comics call a "peak human," which is to say, he can perform physical capabilities that no real life human can manage but not to the same extent as characters with stated superpowers. Regardless, Whale's lack of superpowers is interesting that it could help Black Lightnin gbecome a grittier TV show than the rest of DC Comics's TV offerings.
Part of the 100
In the comics, Whale rose through the ranks to become the leader of the Metropolitan branch of the 100, which is a criminal organization presided over by a collection of pseudo-immortals who feed off of human suffering. It has been confirmed that the 100 will be making an appearance in Black Lightning, which makes sense because Whale will be having such an important role. However, it remains to be seen whether the criminal organization will have the same connections that it does in the comics, which would result in a vast expansion of the setting.
To Be Played By Marvin Jones III
Whale will be played by Marvin Jones III, who possessed the right combination of intelligence and street smarts. This is said actor's first acting role as a regular character on a TV show, but far from being his first time in the entertainment industries. After all, Marvin Jones III should be much better known to a lot of people as Krondon, who is not just a rapper but also someone who has written songs for some of the most famous rappers out there. Regardless, should Jones be able to live up to the hype, it seems safe to say that Whale on Black Lightning will be something to see.
Will Be Examined in Further Detail in the TV Show
It has been confirmed that the TV show will be more focused on the relationships between the characters rather than a regular succession of villains making their debuts in an episodic manner. As a result, it should come as no surprise to learn that Whale will be included in this, meaning that interested individuals will get a look at how said character came to be how he is in the TV show. Something that should make him that much more fleshed-out and thus that much more interesting.
Tell us what's wrong with this post? How could we improve it? :)
Let us improve this post!