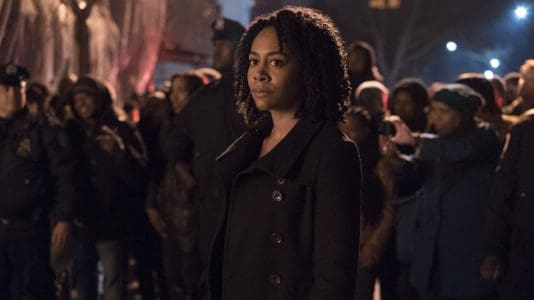 When it comes to the Marvel Cinematic Universe's Iron Fist, I am in the vocal minority that thought the series was fine. While by no means groundbreaking — or even near the level of competence as Netflix's other Marvel series — it served a function in the shared universe and was, at a bare minimum, an enjoyable addition to it. That being said, there is no question that the character — or, at least, Danny Rand — didn't work. His multi-billionaire status makes him an awkward fit for Marvel's "working class heroes" that populate the mean streets of New York. The cultural appropriation inherent in his Kung Fu design ranged from uncomfortable to outright insensitive. And because it wasn't afforded the budget necessary to make "Kung Fu Thor" a reality, it relied on its soap-opera character dynamic, which played out like a poor man's Arrow. Although too late to replace by the time the series hit Netflix earlier this year, it was obvious that somebody else — anybody else, really — should have been chosen instead of Dany Rand: up to an including another Iron Fist, which in the comics are numerous and span countless generations. Especially when you consider the other street-level heroes that Marvel had at their disposal, Iron Fist was a clearly inferior choice for the task at hand.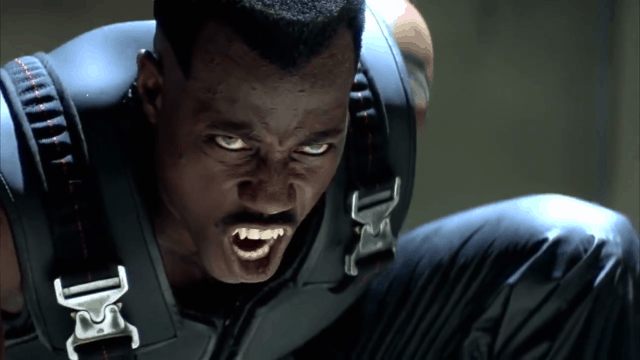 Blade — Marvel has a proven formula for big screen success, one that's led to closing in on a decade's worth of classic action films with no sign of slowing down. Unfortunately, the world that they've designed for theatrical distribution has no room for an R-rating. And although few in their canon would even come close to the level of violence necessitating that, one hero in particular comes to mind. Like Daredevil, Blade has already received the big-screen treatment. His film trilogy, released between 1998 and 2004, was a critical and box office success: proving that there was an audience for superheroes as more than mere popcorn fodder. But while he doubtless wouldn't it into Marvel's family friendly roster of big name heroes, he would fall easily into place among the like of Luke Cage and Jessica Jones: gritty, "adult" heroes whose villains aren't always the kind you can easily punch. Besides, vampires would have been a much better bad guy for The Defenders than corporate ninjas.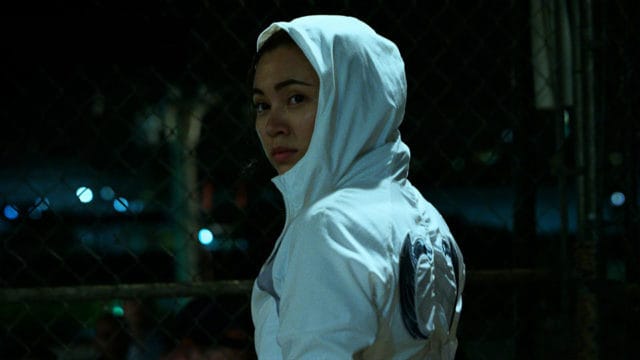 Colleen Wing — For all of Iron Fist's intolerable narrative decisions, the one genuine standout from the series was Colleen Wing: martial arts instructor by day, cage fighter by night, badass 24/7. While the series did unfortunately make her go pure supervillain halfway through its run time, there is no question that the moral complexities of her situation greatly outshone anything facing Danny Rand: a desperate struggle between a Bushido sense of honor and following her own moral compass, between doing what is best for her students and doing what is best for herself. On a more pragmatic note, if Marvel chose to use her they could have kept most of the build-up and narrative structure they've already committed to The Hand as bad guys while going forward with a more interesting and likable protagonist. They could even keep the whole "surprise, she's actually with the bad guys" reveal halfway through the series: only make her come to terms with betraying her "family" on her own, rather than being lecture to by the rich white boy who took karate lessons when he was ten.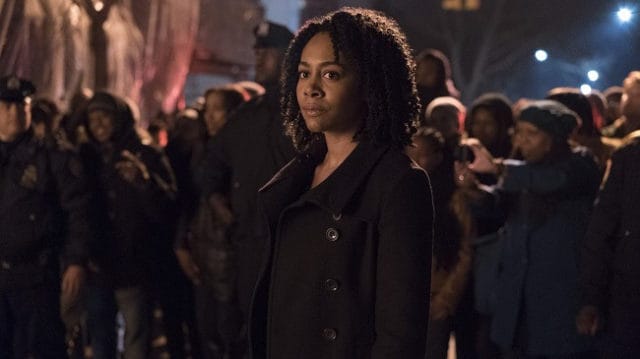 Misty Knight — Like Colleen Wing, Marvel already introduced her to the street-level heroics of their Netflix series before they ever assembled the Defenders. Although Luke Cage didn't need any help winning over audiences with its relatable protagonist and the real-world relevance of its Harlem-set narrative, Misty Knight proved to be a standout among an already exception cast. The series even set her up to take on the duties of her comic book persona. In print, Misty Knight is a member of the Heroes for Hire: a group of crime fighters than sell their abilities rather than defending people out of some intrinsic sense of altruism. One of arms is actually a robot prosthetic designed by Iron Man himself, giving her an unimpeachable look and a show-stopping array of powers (although most of those admittedly boil down to "punch criminals real good").
Moon Knight — Here's another hero that, by all rights, could easily carry his own film franchise. He's a complex character that most A-list talent would love to sink their teeth into. He's got a memorable look that would sell well to fans of the genre. Besides, a lot of his gimmick boils down to "supernatural Batman," and that's bound to sell tickets by itself. Like Blade and Daredevil, however, the problem would be how unfriendly the character would be with the other MCU movies. Between an impressive amount of violence and incredibly adult situations, his character demands a hard-R rating: which, for the MCU, means Netflix. Pretty much since Daredevil debuted on the streaming service, fans have demanded this character's inclusion in the MCU's small-screen franchises, which is more than anybody could say about Iron Fist.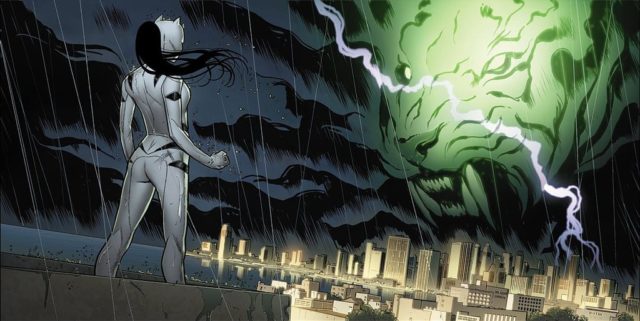 White Tiger — If her appearance in the Ultimate Spider-Man series was proof of anything, it's that White Tiger was made for the small screen. Essentially a street-level Black Panther, the character sports one of the better costumes of Marvel's Defender-level heroes and a quick wit that would be a welcome change of pace from some of the heavier handed and more dour exchanges among Netflix's superhero dramas. Unlike Danny Rand, Ava Ayala would be a nice change of pace from the grisly-haired white dude that seem to be the sole purview of the genre today. She would be Marvel's first Hispanic superhero, plus would provide a much-needed second woman's perspective on the mean streets of New York. If Marvel doesn't want to promote Misty Knight or Colleen Wing from sidekick to crime fighter, White Tiger would be the most natural choice.
Save
Tell us what's wrong with this post? How could we improve it? :)
Let us improve this post!