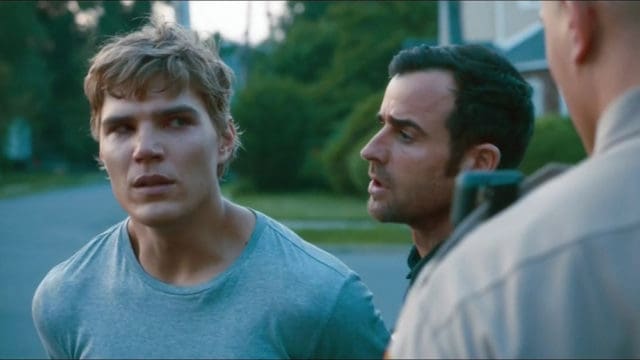 Chris Zylka is an American actor who is best known for his role as Tom Garvey on "The Leftovers." He's had a great career so far, appearing in multiple film and television series roles. He's in the limelight for certain, but fans want to know more. Here are five things you didn't know about Chris Zylka.
1. Chris Zylka came close to marriage
Chris has dated throughout his life and even considered marriage. In 2012 he had a romance with Lucy Hale which ended in 2013. He went on to date Phoebe Tonkin, Australian model and actress but the relationship ended shortly after it began. His third relationship, in 2013 began the same year that he and Tonkin split, with model Hanna Beth Merjos. By April of the following year, the two were engaged. The relationship lasted until early in 2015, when the couple decided to call off the wedding and separate. Chris came close to the altar, but as of now, he is still single.
2. He is a professional model
Chris has an amazing physique and good looks to go along with his fit body. This second full time career tells us all that Chris Zylka is a versatile professional. He could go either direction for his career, but instead, he's successfully gone for both.
3. His net worth is a cool million
We weren't surprised to find out that Chris Zylka is a millionaire. He's appeared in a wide variety of films and television series and his popularity is beginning to soar. With 29 acting credits in his portfolio, we'd say that he's been doing something right. While he may not yet have amassed the mega bucks that some stars pull in annually, we believe that he's well on his way of getting there.
4. Chris is a fan of horror films
Chris shared that he has always loved to watch horror films. It's possible that his enjoyment of the genre is why he does such a good job acting in them. After appearing in the film "The People I've Slept With," he went on to star in horror films "My Super Psycho Sweet 16," "Shark Night 3D" and "Piranha 3D."
5. Zylka is not his birth name
Chris Zylka was born Christopher Michael Settlemire. He was born on May 9, 1985. His mother is of Czech and Polish descent and his father, of German and British ancestry. Zylka is his mother's maiden name. His birthplace is Warren, Ohio where he attended church, school and participated in sports and acting at an early age.
Final thoughts
Actor and model Chris Zylka has led an interesting life in his 32 years. He's had success in his chosen careers and has attained a good measure of fame and fortune. He's worked hard to achieve his dreams and he's still going strong. We're looking forward to hearing more news in the near future as the two projects that he's currently working on reach completion. In 2018, He'll appear in "The Death and Life of John F. Donovan" and "Riptide." He has a bright future ahead of him and we're certain that we'll be getting some great new updates on his remarkable career.