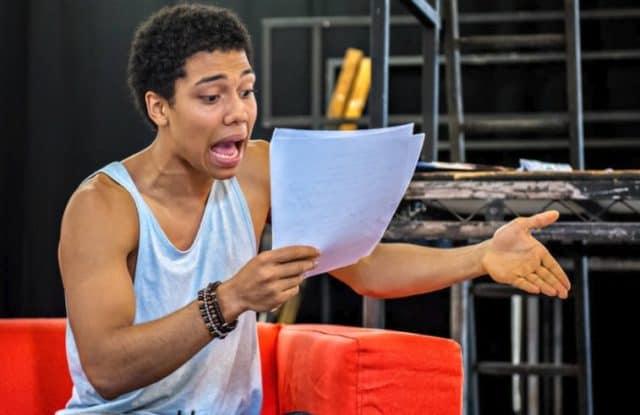 The success of Riverdale has resulted in the backing of The Chilling Adventures of Sabrina, which will be centered around Sabrina the Teenage Witch. Further characters have been cast for the series, with an excellent example being Chance Perdomo, who will be playing Sabrina's cousin from England. His character exists in the comic books, but it will be interesting to see how the TV version diverges from previous versions.
Here are five things that you may or may not have known about Chance Perdomo:
His Family Name Has French Origins
It is interesting to note that Perdomo is a Spanish name that happens to have French origins. For those who are curious, Perdomo is the Spanish version of Prud'homme, which is a French name that can be translated to something along the lines of a "sensible man." Amusingly, it is interesting to note that Prud'homme was actually a cliched way of praising characters in the chivalric romances of the Middle Ages, which is why it still has something of an association with chivalric ideals.
He Is From the United Kingdom
Regardless, Perdomo comes from the United Kingdom. In fact, it should be mentioned that his role on The Chilling Adventures of Sabrina will be the first time that he has appeared in a project produced in the United States.
His First Role Was in Longfield Drive
Perdomo's first role seems to have been in a short called Longfield Drive. The short was intended to explore the issue of racial profiling conducted by the police in the United States as well as the shootings that have attracted so much public attention in recent times. As a result, the short was centered around a pair of police officers who come upon a group of African-American teenagers, one of whom was played by Perdomo.
He Appeared in Midsomer Murders
So far, Perdomo has appeared in a number of other projects besides Longfield Drive. However, the best-known of these projects might be Midsomer Murders, which is a detective drama that has been running on British TV screens since 1997. In fact, the detective drama has been running so long that it is actually on its second lead character, which in-universe, is the cousin of the previous lead character. Perdomo played a part in an episode called "Death of the Small Coppers" that was released in 2018.
He Has Been Cast As Ambrose Spellman
Regardless, a lot of people will be most familiar with Perdomo because he has been cast as Ambrose Spellman in the upcoming show about Sabrina the Teenage Witch. Not too much information has been revealed, but it has been stated that Spellman is Sabrina's cousin, who is stuck in the Spellmans' funeral home because he is under house arrest. Character-wise, Ambrose has been described "puckish," which combined with the rest of what has been revealed, suggests that he will be playing a prominent role in whatever shenanigans Sabrina gets involved with. On top of this, he is supposed to be a necromancer, though it remains to be seen exactly what this means in the context of the series.