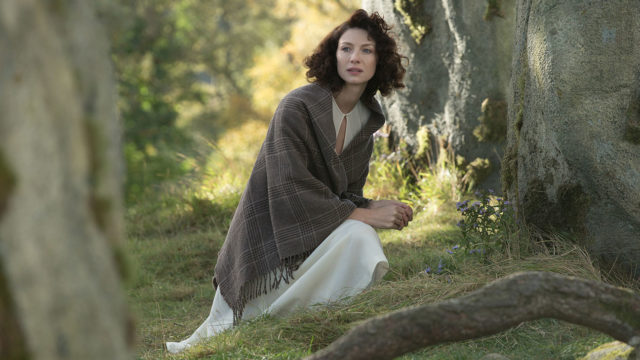 Caitriona Balfe is an Irish actress who has been earning a fair amount of acclaim for her starring role on Outlander, which is a British-American collaboration that is broadcast on Starz. Previously, most people will have known her for her decade-long career in modeling, which brought her to the height of her profession but was never her true calling.
Here are five things that you may or may not have known about Caitriona Balfe:
Speaks Three Languages
Balfe is capable of speaking three separate languages. Unsurprisingly, one of the three languages is English. Furthermore, since she comes from Ireland, it should come as no surprise to learn that another one of the three languages is Gaelic, which she can speak with remarkable fluency. Finally, Balfe is capable of speaking French as well on a conversational level.
Was a Model
Before she became an actress, Balfe was a model. She was discovered by a scout when she was volunteering for a nonprofit at a shopping center. From that beginning, she went on to become one of the top models in the world, as shown by the fact that she participated in more than 200 runway shows in no more than three years. With that said, Balfe has had some rather unfortunate experiences in the modeling industry, as shown by how she lost close to $300,000 in earnings because one of her agencies went bankrupt. Something that was made worse by how the particularities of Italian law meant that her chances of recovering those earnings by suing would have been low.
Wanted to Be an Actress
Regardless, Balfe has outright stated that modeling was not one of her passions, which explains why she no longer models save on rare occasions with people who she has worked with on previous occasions. After spending a decade as a model, she decided to return to her first passion of acting, with the result that she moved to Los Angeles to take acting lessons. Eventually, she started landing roles in movies, which paved the way for further roles in further media projects.
Stars On Outlander
Currently, Balfe is best-known for playing Claire Beauchamp on Outlander, which is a TV show based on the time travel novels under the same name. Her character is a woman from post-World War 2 Britain who somehow ends up in 18th century Scotland. Unfortunately for her, she manages to land in the middle of a Scotland that is preparing to rise for the Stuarts, which did not go so well in real life. As a result, the character becomes caught up in an effort to prevent the disasters that befell Scotland while juggling her personal relationships from both time periods.
Supports Nonprofit that Combats Child Cancer
Balfe supports a nonprofit called World Child Cancer. Like its name suggests, said organization specializes in combating cancer in child patients through a combination of treatment and support services, particularly in the developing world where such forms of assistance are much harder to find.
Save